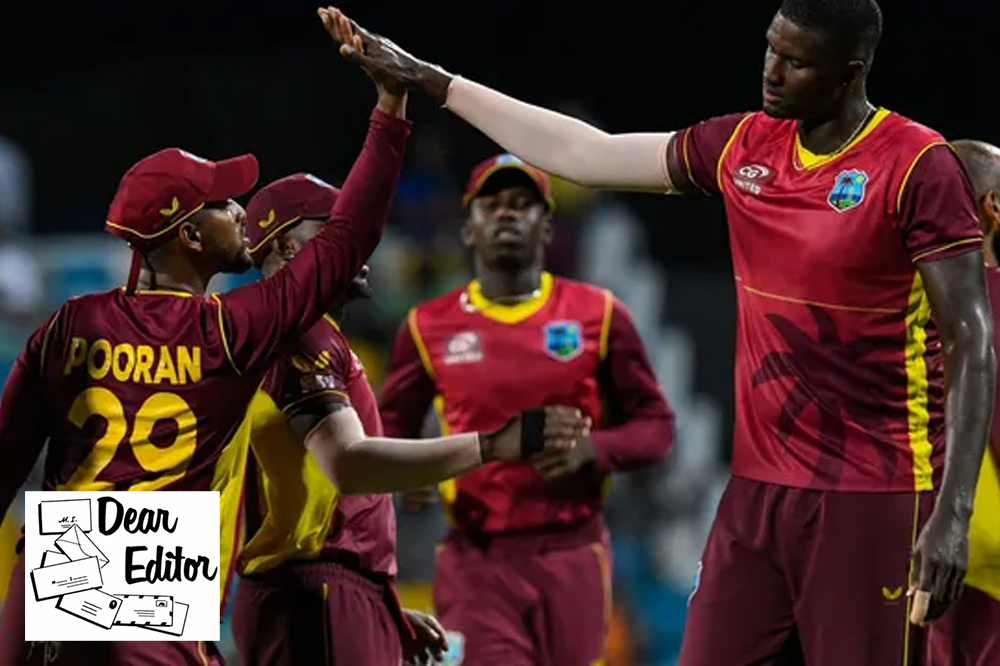 Our Readers' Opinions
November 25, 2022
Wholesale examination required for the way forward for WI cricket
Editor: Oh West Indies cricket. It has made many of us unhappy and some have lost interest in this once powerful team.
Before I get further into my article, let me take this opportunity to say thanks to BRAGSA for filling some of the holes in town and elsewhere. As someone who drives on these roads, I say thanks and much appreciate the work of BRAGSA.
West Indies cricket team has sunk to its lowest. Of course many did not have high hopes of this team, but never expected the cricket team to perform so low. A whole sale examination is required for the way forward and strong and bold decisions have to be made. The coach thankfully, has made a decision to step down following the Australia two test series against the West Indies. This to many cricket fans is good news. The other members of the coaching staff should do likewise or be asked to step down.
I personally had good admiration for Nicholas Pooran the captain. I had confidence in his batting ability although he flattered to deceive. I had confidence also in his captaincy, but he has been for sometime now a disappointment in that area. His tactics in the usage of bowlers, field placement and batting order coupled with his own failure as a batsman is found wanting.
The bowlers generally gave account of themselves with the exception of Kyle Mayers who the captain continuously used to open the bowling. He has never had any T/20 wicket and is usually expensive. Yet he continues to open the bowling.
The real disappointment however, was the batsmen; with the exception of Johnson Charles and Brendon King the others only showed in patches a flash in the pan.
There was no real consistency and good batting. Most of them were like school boys learning how to bat and the team in general was like school boys learning the game.
The strange thing is that those who light up the IPL failed to make any impression in the Tournament.
We continue to bemoan the lack of performance by our batsmen. According to statistics as mentioned by commentators during the match, West Indies cricket team has the worse performance by any side against spin bowling. The sad thing is that for year's West Indian batsmen weakness has always been good spin bowling, but yet nothing was done to address this problem.
Although we have been hurt by the team we are all West Indians and we will rise again. We cannot get any lower. It is time for a change in the coaching staff and Captain.
I strongly recommend Shivnarine Chanderpaul as the head coach with Curtly Ambrose as his assistant. Let him continue to help and influence the bowlers and Chanderpaul assist the batsmen.Brian Lara should be employed as a batting consultant where he can help the batsmen with the techniques and shot selections.
Finally, it is time to start some good coaching from the primary school up and let a good batsman who has mastered or handled effectively both spin and pace be given the job to coach those interested. For sure we need to rise again and I know that we will. Let us rally round the West Indies no matter what.
Kennard King