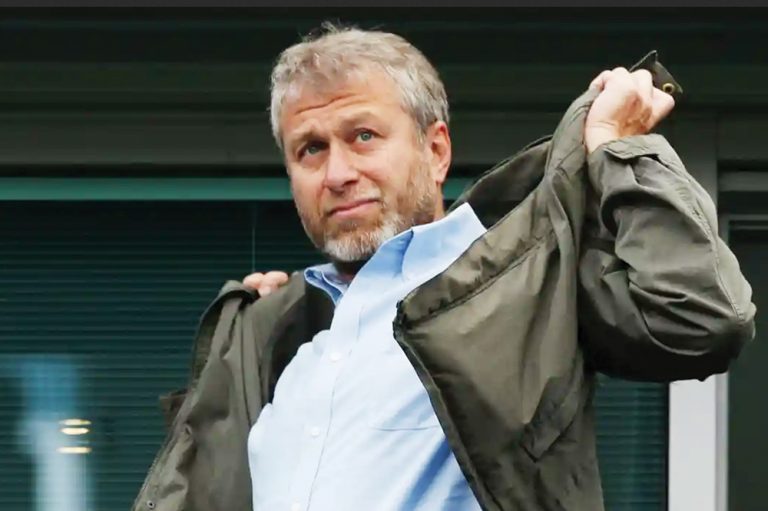 Our Readers' Opinions
March 18, 2022
Chelsea FC and Russia's war with Ukraine
EDITOR: In 2006 I became interested in the sport of football/soccer mainly because of FIFA World Cup Soccer. I recall being devastated after France lost the 2006 FIFA World Cup finals to Italy in a penalty shootout; to this day, it is still a game I re-watch occasionally on YouTube. I later moved on to viewing some club games without gravitating towards any club or league until 2008. I was drawn to the English Premier League which has 20 clubs vying for the championship trophy each season. Of all the clubs, Chelsea FC stood out more to me although Manchester United was in all its glorious and successful days during those times.
During my years as a supporter and fan of Chelsea FC I have watched this team defy all odds; as well as denying many Chelsea pessimists the "joy" of chanting us down on many occasions as winners of Premier League, UEFA Champions League, FA Cup and many more tittles. Today, Chelsea is one of Europe's most successful teams.
There is no doubt that sports is globalized and that the commodification of sport is more prevalent in the world's economy today than 50 years ago. The more popular the sport, the more aggressively it is merchandized and invested by companies, wealthy men and women. It is not uncommon for wealthy people to invest in teams and players where they can get good returns on their investments. Roman Abramovich is one such investor who invested in a team, this team happens to be my beloved Chelsea FC. Abramovich bought Chelsea Football Club in 2003 and his spending style for players was always a hot topic of discussion in the media among sports journalists, football fans and commentators. Fast forward to the year 2022, sanctions have been imposed on Roman Abramovich because of his alleged ties with Russia President Vladimir Putin.
The effects and impact of these sanctions on the players, the management and the fans cannot go unnoticed. Chelsea is banned from selling more tickets, selling merchandise and from buying and selling players.
These restrictions will not only affect the club today but for the future. Professional football is the bread and butter of these players; no player wants to move from a team of contractual certainty to a team with terms and conditions of uncertainty. Coaches, like players are recruited on contractual terms and they too make decisions taking into account teams' financial stability.
Yes, Chelsea FC is in turmoil. We are caught up in the midst of war, a war that we do not condone, a war that is not necessary.
I cannot help but wonder about some of these politicians who brought down the hammer on Chelsea. Are these politicians loyal to other teams in the Premier League?
Are some of these politicians investors of football teams? I wonder where many of these same European politicians stand when it comes to supporting a football league and a tea. After all, football is Europe's most popular sport. Therefore, it will not be strange to consider that some of these same politicians might be aligned to football teams that are some of Chelsea's biggest contenders inside/outside English Premier League. Notwithstanding the fact that Chelsea FC is caught in middle of this issue, the games must go on. We are a team to reckon with, we are unstoppable and strong. The Blues are the Pride of London.
We will rise again. Win, Lose or Draw, it will always be Chelsea FC Forever.
Mauressa Delecia Chelsea FC fan.