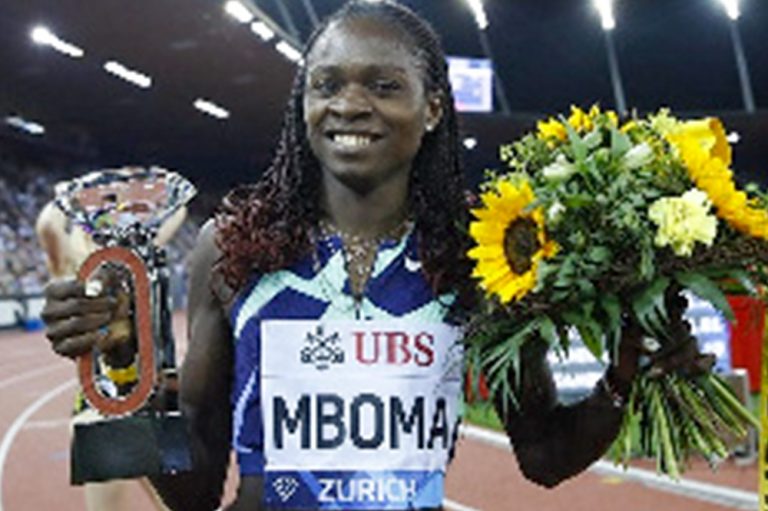 Our Readers' Opinions
September 14, 2021
Female black athletes treated unfairly?
by RENWICK ROSE
ONE FEATURE of modern- day sport at the international level has been the number of women in a range of sports who have become global superstars and household names. Among these are a host of women from the Caribbean, Africa, Britain, Europe and North America, primarily in the field of athletics and mainly, not exclusively however, from Jamaica.
Today's female sporting superstars straddle a range of sports. In tennis, the exploits of the Williams sisters are legendary with older Sister Venus blazing the way for her younger sister Serena to be considered the greatest female tennis player of all time.
But the road to stardom has never been easy for these champions and they have had to overcome all kinds of hurdles on their way to the top. Among these are racial bias and discrimination on the basis of skin colour, a hurdle all black athletes are forced to conquer at some time or the other in their career.
The Olympics helped to shine the light on one such manifestation.
Years ago, at the height of the so-called Cold War, a lot of controversy revolved around whether some of the top "Eastern" performers were really women given their physique and performances. Later the rivalry extended to whether the "Soviet-bloc" athletes were using banned substances to enhance their performances. It was perhaps only the fact that prominent US and other western athletes were themselves caught and punished for similar infringements that the matter took a less political character.
Today however the focus has shifted to prominent African athletes supposedly for being "too male" based on their testosterone levels. The glare of this most unwelcome spotlight was put fully on a superlative South African middle-distance runner, Caster Semenya. With a strongly-built physique, Semenya had been dominating middle-distance running for almost a decade, winning gold in the 800 meters at the 2012 and 2016 Games, along with three World championships (2009, 2011 and 2019).
The western media hounded her from pillar to post and she had to face the ignominy of several intrusive body searches.
She remained defiant and was preparing for another triumphant performance in Tokyo when the International Athletics Federation came up with a formula in May 2019, banning athletes with a certain level of testosterone from performing in distances between 400 meters and one mile. They either had to subject themselves to taking prescribed drugs to lower the testosterone level, or had to switch to races below 400 meters or above one mile if they wanted to compete.
Semenya took them to Court, losing that legal battle and then to the international Court for Arbitration in Sport (CAS). But this Court did not side with her, in spite of many sympathetic statements in its judgement. So she decided to stand on principle and was ruled out of the Olympics. But the ban did not affect her alone.
Fortunately, two of the other Africans so affected, Namibia's Christine Mboma and Burundi's Francine Niyonsaba, changed from the middle distance races and ended up embarrassing the athletics authorities. Mboma was second only to Thompson-Herah in the 200 metres and has just emerged Diamond League 200 meters champion for 2021. Niyonsaba says that she decided to continue competing, at longer distances, "to make sport a better place and to inspire others". She was controversially disqualified from the 5000 meters in Tokyo, finished fifth in the 10, 000 metres and, like Mboma took the 2021 Diamond League title for the 5000 metres. This was a slap in the face of those who continue to place obstacles in the way of such talented and deserving athletes.