Posted on
SVG Medical Association endorses Public Health efforts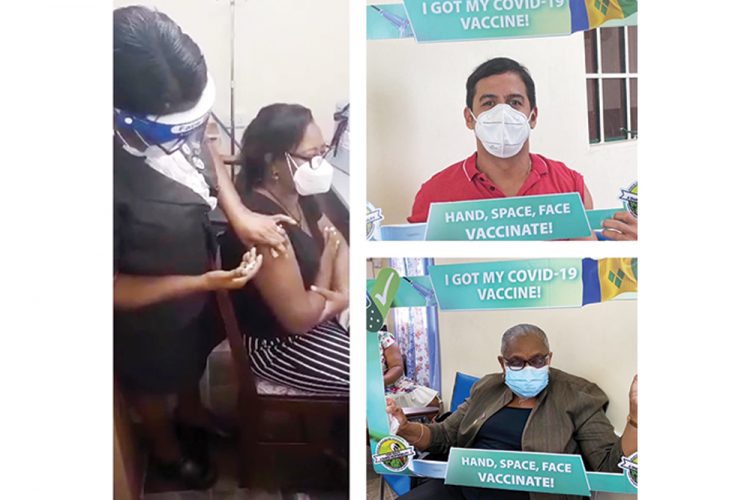 The St. Vincent & the Grenadines Medical Association writes to endorse the Public Health efforts of the Ministry of Health, Wellness and the Environment in respect of steps taken to encourage all adult members of the public to take the COVID 19 Vaccine which is readily available throughout the country.
The organisation particularly applauds the Government for making the majority of the vaccine choices available to the public – free of charge and easily accessible. We also wish to thank all colleagues and Health Care workers for their wide participation in all the attempts at educating, testing, monitoring the population, and administering the vaccine across this multi-island nation.
The SVGMA would now like to impress upon on all those who are YET unvaccinated to make every effort to take the vaccine, which will help SVG to become more 'open' to interactions with the wider world. We should all be aware that several developed countries have established so-called 'blacklisting' of less developed countries (like SVG) -IF and WHERE – COVID vaccination statistics are LOW and below the public health threshold, to be deemed as 'unsafe' countries. This would reduce our opportunities to do many international activities
For example, with the expectation of reopening of the Cruise Tourism activities, a vaccinated population is CRITICAL for St. Vincent and the Grenadines to sustain this highly advantageous industry, which provides income to several sectors of our society.
We would like to further remind our fellow Vincentians, that cases of COVID 19 are resurging across the world, putting stresses on Health Care systems. It is clear that this is due to the number of UNVACCINATED persons, and this resurgence is linked to the Delta variant which carries with it, very ominous consequences of the 'Black Fungus' which is highly infectious, highly invasive and causes very anguishing and unpleasant facial disfiguration.
We wish to appeal to all adults – Let's protect ourselves, and our loved ones. Be mindful and careful, on behalf of all our relatives and friends. There's nothing to "Wait for", but EVERYTHING to LIVE for! GET VACCINATED TODAY!
Dr. R.E. Ambrose, OBE – President
St.Vincent & the Grenadines
Medical Association