Posted on
Plain rubbish from Jomo Thomas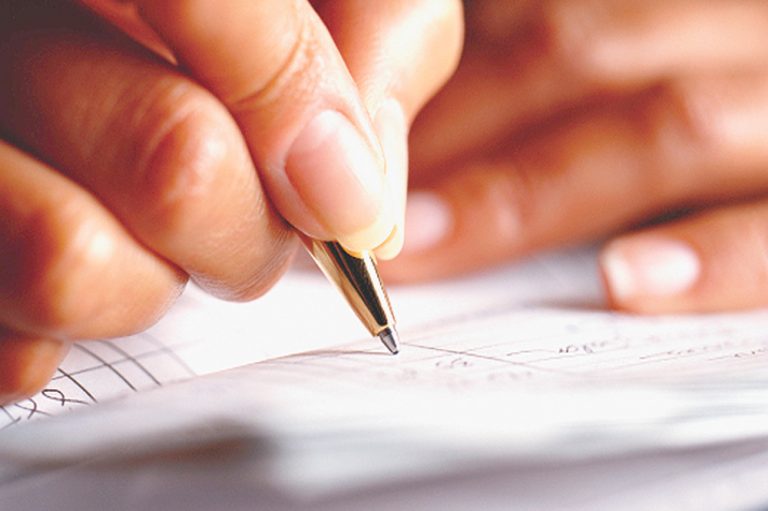 EDITOR: I write with respect to the Plain Talk column of July 9, 2021 that was written by one Jomo Thomas and entitled "High Society always protects its own." I found it strange that a man like Jomo would write an article with that kind of title. I am not sure how he looks at himself, but I am quite sure many of his readers consider him to be part of what he derisively called "High Society."
Mr. Thomas made reference to a matter that involved Former Registrar of the High Court Mrs. Tamara Marks. Mrs. Marks was charged and found guilty of misappropriation of public funds. Thomas said that Marks was not made to do the "perp walk" (by which he meant walk to Court in handcuffs) because she was a member of High Society. He contrasted this with the fate of poor persons who he said routinely had to do it for lesser offences. Unfortunately, he did not substantiate the point by citing examples and he was also silent on the typical treatment meted out to other persons charged with the same misappropriation of public funds. Jomo should come off his "High Society Horse." He is just drawing attention to himself and his clique.
I sometimes wonder what goes on in Jomo's mind. He pointed out that Mrs. Marks was found guilty of a crime, forced to resign and leave the jurisdiction and disbarred in the UK. However, he somehow managed to equate this fate to the trivial punishment of a parent wagging a finger at a naughty child. Is he normal? Mr. Thomas even compared the Marks matter with the Cornelius John/Karim Nelson/Ashelle Morgan case. This comparison is absolutely ridiculous.
I do not want to suggest that Jomo never makes valid points. But it is obvious that he often gets carried away and this detracts from the force of his commentary.
In terms of the case, I think Ashelle acted out of a sense that it was necessary for her to defend a woman who was allegedly in an abusive marriage and maybe things escalated too far. We know from the facts publicly presented that Ashelle Morgan did not shoot Cornelius John. She may have trespassed onto his property. She may have used harsh or threatening words towards him. But she did not shoot him. This basically means that Ms. Morgan is alleged to have committed an offence that is of a lesser order than the offence that was allegedly committed by Israel Bruce against Cecil Sutton. Mr. Sutton claimed that Bruce caused him grievous bodily harm by bursting his head some time ago. Why weren't there vigourous and vociferous calls for Israel Bruce to resign from Parliament? I suppose Israel Bruce is a Member of High Society.
Jomo chided Ashelle for only filing a report against Cornelius John in relation to him wielding a cutlass at her after John had lodged his own complaint with the Police.
She may simply have thought that it was unnecessary to make a complaint and only spoke out afterwards in her own defence.
What is so hard to believe about that? Jomo posited that Mr. John would have been arrested immediately if Ashelle Morgan had reported threats from him towards her to the Police. How does he know that? Is Jomo speaking on the basis of his experience in the High Society position of Speaker of the House of Assembly? How come no one was arrested in the Cecil Sutton matter even though the incident took place just across the road from a Police Station in the presence of a Police Officer? Jomo suggested that Ashelle was wrong to call the Prime Minister and not the Police after the incident. She probably just thought of it as being more of a political matter than anything else.
Jomo raised a number of other points and queries which are quite frankly irrelevant and can safely be ignored. For instance, he questions the report from hospital officials that John did not mention the name of Ashelle Morgan as one of his assailants when he sought treatment at the Milton Cato Memorial Hospital. I think he might be confusing a hospital and a Police Station. Finally, Jomo postulated that Morgan acted in concert with Karim Nelson in relation to the shooting. How does he know that? Is he taking readers into the realm of speculation? Jomo said that the case does not pass the smell test. Neither does his commentary on it. It's not Plain Talk. It's Plain Rubbish.
Angela Prescott