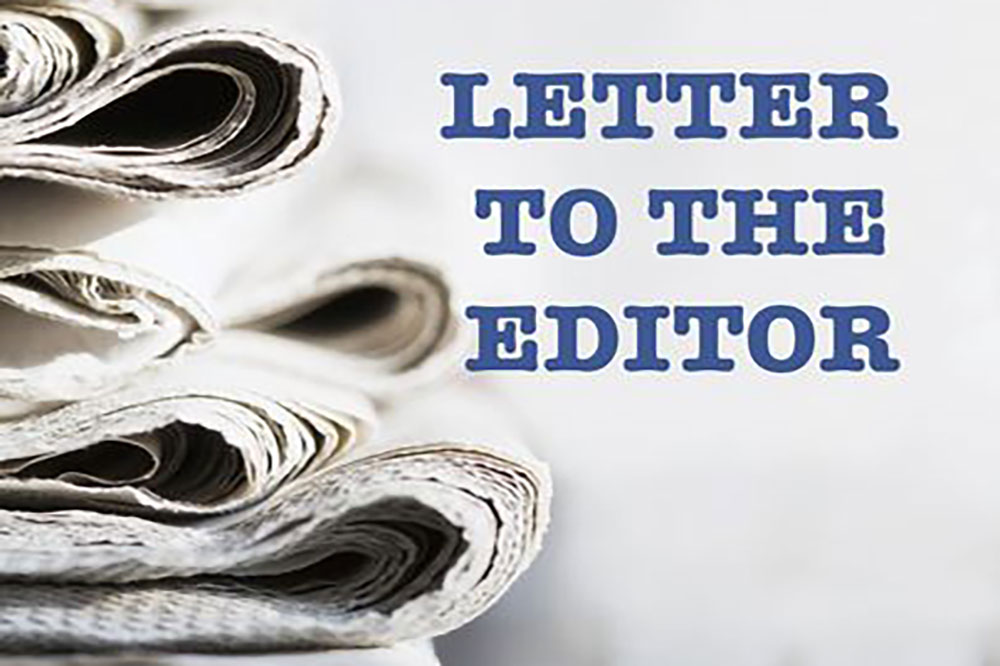 Our Readers' Opinions
July 12, 2019
Thank you to the People of SVG
Editor: My father, Azad Hosein, died suddenly and unexpectedly of a heart attack on June 6, 2019 while here in St Vincent and the Grenadines. He was in a meeting at the Ministry of Transport, Works, Urban Development and Local Government, and was soon to begin training, monitoring and evaluation related to an upcoming project.
Upon his death, ministry officials began to communicate with me in Trinidad regarding arrangements to fly into St Vincent in order to return his body home. Once I arrived, I was shown abundant sensitivity by everyone who could assist. Even at the hotel where my dad was staying, Cobblestone Inn, the staff seemed to shed a tear with me as they related how long and how well they knew him there.
Permanent Secretary in the Ministry, Mr Hudson Nedd and Ms Marla Mulraine, an engineer who was with my dad when he collapsed, ushered me efficiently and generously through every step in a confounding process. Mr Nedd showed the greatest of administrative attention in providing oversight and smoothing over our challenges.
At the hospital, Dr Adams spoke to me with the patience and sympathy of an experienced and senior doctor, understanding that I was charged with returning my dad for a Muslim burial as soon as possible, and offering his help. Hospital administrator, Ms Grace Walters, should know that the hospital provided excellent and courteous service.
I would also like to thank Dr Child who agreed to perform the autopsy, and who explained the cause of my dad's death. The autopsy was critical to initiate transportation permission and logistics both in St Vincent and in Trinidad, and had all the documents not been finalised by Friday, I would not have been able to secure a flight for him in time for his funeral.
Past Permanent Secretary, Mr Godfrey Pompey and Ms Sandy Peters-Phillips, Permanent Secretary Ministry of Foreign Affairs, Trade and Commerce, secured the last permissions needed just as I began to despair that, without a resident High Commission of Trinidad and Tobago, there would be insurmountable delays. Ms Peters-Phillips and her staff were warm and welcoming. I was dazed and grieving throughout, and each state official with whom I interacted offered compassionate support.
Mr Cedric Mills of Everready Funeral Home and his team of men understood our urgency and responded with impressive alacrity and good advice. Finally, I cannot say enough about Brenda Telemaque of SwiftPac who came in on Monday, despite it being a public holiday, to confirm my dad's flight booking so that my family could be assured that he would be coming home.
My father, Azad Hosein, worked with the state officials of St Vincent and the Grenadines, and other Caribbean governments, over almost two decades. He was an expert in strategic planning and project management and was keen to share his skills with his students from the public sector. His eternal optimism that we could prevent fiscal mis-management with the right tools and commitment to justice was at the heart of how he sought to empower civil servants with whom he collaborated.
In my time here, past Minister Mr Glenford Stewart, and his wife, offered me a home-cooked meal. One of St Vincent's young photographers, Nadia Huggins, took me to your island's beautiful spots to wash away my tears.
On behalf of my dad's siblings, children and grandchildren, I deeply appreciate the consideration and care shown to me by the people of St Vincent and the Grenadines who set a standard for regionalism, professionalism and diplomacy which we will always remember.
Gabrielle Hosein
[email protected]