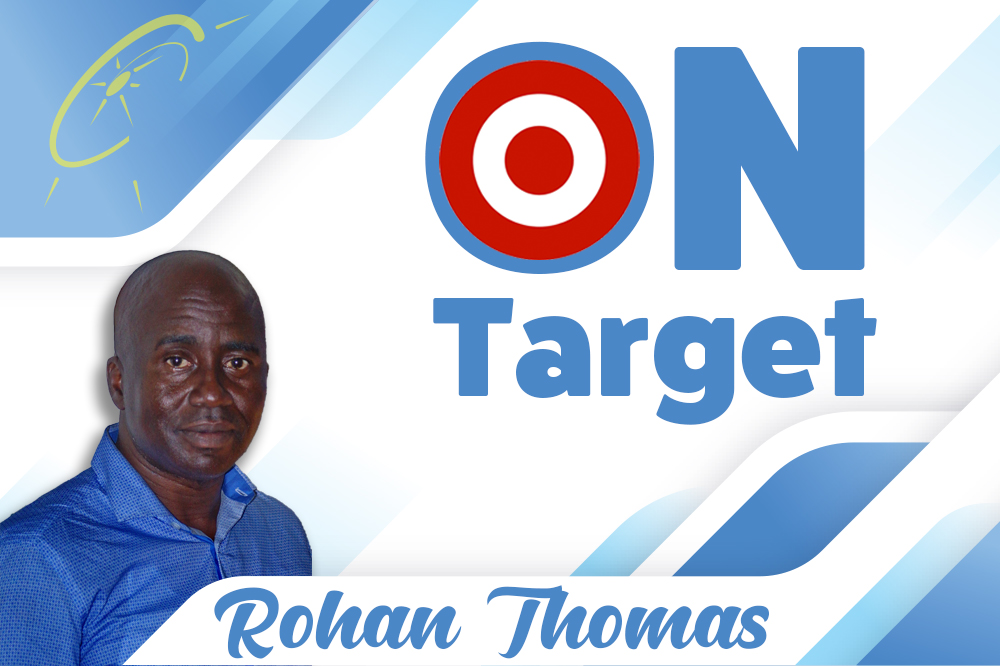 Give us a semi- pro format soonest
As we grapple with ways and means of bettering our football product here in St Vincent and the Grenadines, this column wants to go on record as saying that a semi- pro league should be seriously pursued, as a matter of urgency.
Whilst it is not a "need" proposal, one though has to begin to explore other options, because it cannot be denied that the current structure of our national competitions is not producing the standards desired to be competitive in the region.
For many years, Football here has been merely recreational and amateur and our players have the arduous undertaking to pit their skills, often times, against players who are either fully professional or semi-professionals.
Hence, it must be reiterated that we cannot continue to do the same things, in the same fashion and expect to get different results.
This is not to say that a semi- professional league format is the panacea for our football, but one is 100 per cent certain that remuneration would help in lifting the standards and commitments of our players.
And, there is sufficient evidence to suggest that when clubs are afforded some additional monies, that extra zip is forthcoming.
One simply has to go back to November/ December of 2020, at the commencement of the 2020/2021 National Club Championships, every club endeavoured to look the part and upped the ante. Reason for this, they were given reasonable start up funds that assisted in their preparations.
One could have only envisaged had the championships not been aborted because of an outbreak of Covid- 19 cases here, how enterprising and competitive the championships would have been, as the positive signs were imminent and anticipative.
But this column's call for at least a semi- pro football league gains legs as we often see a plethora of our national players and some of our more adept club players are more than willing to head out to Antigua and Barbuda, as well as Barbados, and compete in those countries' top -flight leagues as semi- professionals for a six-month period.
Be dismissive as one wants to be of the players' decisions, it points to the fact that they are being rewarded for their efforts.
Is it the same when they represent their respective clubs here in St Vincent and the Grenadines?
The obvious resounding response is in the negative, as unless a club finishes in the top four positions of our national league, nothing by way of financial rewards is assured.
More so, given the administrative structure of our national club championships, players are at the most disadvantageous position. The players who are the main actors get nothing at the end of each match, as the referees are paid, so too are the match commissioners, operators of concession stands, who gain proceeds from the sale of items at matches and in cases where there are gates, the ticket sellers, security personnel and gate keepers are recompensed.
Furthermore, to add to the mix, there is also that move by the regional confederation Concacaf, to do away with amateur clubs getting an opportunity to enter its club competitions.
As it stood before the final edition this year, the winners of our Premier Division were able to compete in the Caribbean Club Shield. Unfortunately, Vincentian clubs are no longer afforded that privilege, as our football is yet to attain that semi- pro status.
So, the narrative is there, St Vincent and the Grenadines is behind the eight ball as it were.
It then boils down to, are we then just contented with hosting our National Club Championships and the winner of the Premier Division collect $20,000?
Are we also satisfied with competing among ourselves for local honours, bragging rights and accolades?
But as the argument is built, readily there is the inescapable factor of funding. Indeed, this is critical, however, a good case can be put forward and sold, and a sustainable semi- professional football league can come to fruition, even in the short term.
It must be pointed out that this column is not proposing large sums of money for our players, but at least, let it be, that if not all of the players, at least some, have a remuneration for the duration of our national football season. Can we begin with the core players from the senior male outfit?
Doing so will be a start and building on the foundation will follow.
Any radical changes though, hinge on the will of our national administrators who have trimmed the fat, as there are too many playing units as dependencies of the St Vincent and the Grenadines Football Federation.
The pie is small, but if fewer persons are to partake of it, bigger slices are there to be had.