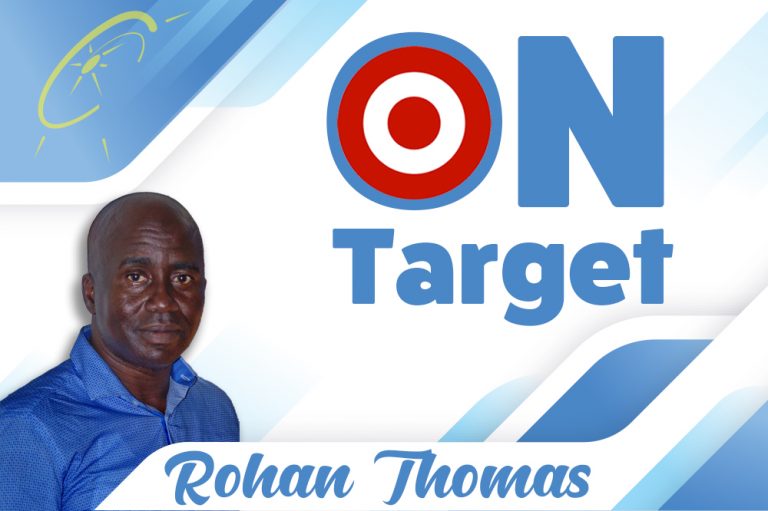 Plenty in twenty
Next Tuesday, April 5, marks twenty years of my official association with the SEARCHLIGHT newspaper.
Ironically, it was not a sports story that ushered in the start of a new era in my life. Incidentally, a report on the Easterval activities of 2002 on Union Island was the ice- breaker.
Pleased with my initial submission, the much- revered editor at the time, Norma Keizer accepted the article, then informally requested others. But prior to the Union Island article, a one- week workshop hosted by SEARCHLIGHT and facilitated by the late Charles Harding of Barbados early 2002 provided some professional training and further sparked greater interest in journalism.
At that juncture, I had an ongoing engagement with Cross Country media which fundamentally allowed me that opportunity to be drafted into the job of news reporting.
On reflection, what has transpired over the past twenty years was not a personal ambition as things simply evolved.
Therefore, what started as a casual platonic relationship between sports journalism and me, has exponentially grown into long- lasting intimacy immersed in unconditional love.
Today, sports journalism has taken a big chunk of my daily operations and focus.
Attributes such as reliability, commitment, impartiality and objectivity thus guided coverage of the local sporting competitions. Many national sporting associations and community organisations became reliant on this reporting, covering and reporting on their activities.
Indeed, such confidence bestowed by these entities spurred my tenacity and commitment to the many tasks which I undertake.
Such has been these forged relationships that some would often calendar their activities based on my availability to attend.
However, despite the many coverage done on sporting events and the plaudits and commendations received, it has been the weekly column which has catapulted my popularity.
Thanks to SEARCHLIGHT, I have been able to build a readership base especially with the On Target column. A feature for just over fifteen years now, that column to many, unearths the stories behind the results.
That outlet has been the launch pad of many personal achievements and opportunities.
As a consequence, awards and recognitions have been plenty. From winning the best story award at the National Sports Awards ceremony in 2004, successive Sports Journalist of the Year accolades, then filled the pantry.
Additionally, the opinions expressed on various sporting issues have caused the relevant authorities to take note of the critical comments, with most responding by effecting the necessary changes or stop and take stock.
Fortunately, the biting commentaries which are the signature of On Target are for the sole intention of those who are charged with the responsibility of chartering sports here, to do better.
Apart from the positive outcomes that the weekly commentary segment generated, I have been the beneficiary of numerous travels. Attending the Commonwealth Games in Australia, 2018 as well as the Pan American Games in Peru, 2019, are just some of my major appointments.
Again, on the strength of my reporting skills, I am one of NORCECA's press officers, attending and reporting on Volleyball tournaments across the region.
Too, in person coverage of world cup football matches involving St Vincent and the Grenadines on overseas assignment, adds to my resume.
One cannot slight the numerous invitations to contribute to panel discussions, lending expertise and advice to national associations, holding positions as selector, adjudicator, trustee and chair, also make the highlight reel for the past two decades of alliance with SEARCHLIGHT.
The journey though thus far has not been paved with gold; it is without travails, criticisms and setbacks. Most importantly, at no time, slacking or quitting, ever entered my vocabulary.
All in all, there is much to celebrate for longevity, reward, engagement, persistence and perseverance.
In short, there has been plenty to record as it pertains to sports journalism for the past twenty years.