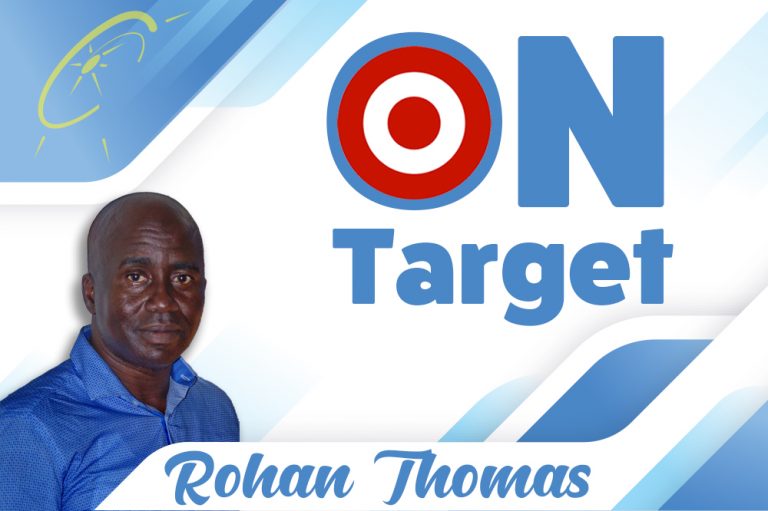 On Target
February 25, 2022
We get the message- CWI
The elation and swift response by Cricket West Indies (CWI) to the 17 West Indian cricketers who landed contracts with the Indian Premier League(IPL), shows where they stand with the regional game.
A release from CWI, quoted its president – Ricky Skerritt saying, " I want to congratulate all of the West Indies players who have secured contracts to the various franchises in the IPL, which is the biggest and most lucrative global T/20 franchise tournament. But I especially want to applaud those younger players who received their first full IPL contracts. This shows great faith in emerging West Indies talent. I continue to believe that our players can seek quality employment abroad and still be positioned to operate constructively and successfully within the West Indies cricket system".
Skerritt's comments came following the much publicized and anticipated auction which took place February 12 and 13.
Following the bids and counters, the list of successful West Indians includes Jason Holder, Evin Lewis and Kyle Mayers, who went to the Lucknow Super; Nicholas Pooran and Romario Shepherd -Sunrisers Hyderabad; Dwyane Bravo- Chennai Super Kings; Obed Mc Coy and Shimron Hetymer- Rajasthan Royals; Dominic Drakes and Alzarri Joseph-Gujarat Titans; Odean Smith – Punjab Kings.
Also drafted were Rovman Powell- Delhi Capitals; Fabien Allen- Mumbai Indians; and Sherfane Rutherford- Royal Challengers Bangalore.
When the fees were doled out, it showed that Pooran was bought for US$1.43 million; Holder was bought for US$1.16, while Hetmyer was picked up for US$1.13 million and Shepherd – US $1.03 million.
Meanwhile, Smith was snapped up for US$800 000, Powell was bought for US$373,000 while Lewis was nabbed for US$266,000 and Bravo US$585,200.
Also, Joseph went for US$320,000, Drakes- US$146,000, Allen- US$100,000 and Mayers US$66,000.
Prior to the auction , the Kolkata Knight Riders had already retained West Indians, Andre Russell and Sunil Narine, and Mumbai Indians- Kieron Pollard. Thus, Russell was retained for US$ 1.6 million, while Pollard and Narine, both at US$ 800,000.
When tolled, the amounts paid to the West Indies players amount to US$10.855 million.
Indeed, the Caribbean region will do well with that sort of monies coming into their economies. For certain, it will be a life changing experience for some of the younger ones who are getting their first big pay packages.
Beyond the raking in of the much needed cash and greater financial stability for the players, how is the Caribbean's cricket developing otherwise?
To look beyond the surface from Skerritt's elation, must the region be contented that we have the most selections outside of India for the IPL?
Are these soothing comfort for the excruciating pains felt by the poor display of the West Indies in all formats?
But in context, Skerritt could be right, as the players can make decent livings without playing much for the West Indies.
The West Indies still remains eighth on the ICC test rankings, ninth on the ODIs table and seventh in T/20 internationals.
The tale is not much better among our women, who are seventh in ODIs and sixth in T/20s.
But to give a snippet of what is the current state of play, the West Indies has been bowled out in 11 of the 15 ODIs since the start of 2021, hence the batters are unable to bat fifty overs. Additionally, the batters seem susceptible to spin, as 48 wickets were lost to that bowling variety.
In the case of test matches, the West Indies in the last five years, has won 12 matches, while losing 23, and four have been drawn.
Even in T/20 Internationals where the West Indies seem to be best in, the series results since winning the ICC title in 2016, have been moderate.
Let us be reminded that the West Indies has to engage in qualification matches to be part of ICC T/20 World Cup later this year in Australia.
So, whilst there are some players earning the big bucks as globe trotting T/20 franchise players as a collective, the West Indies is not doing well.
Of course, the West Indies has shown that they are true allrounders, not good at test, ODIs nor at the T/20s.
And, it may not get better anytime soon, as most young cricketers in the region have one thing on their minds; an IPL contract. Can we blame them?