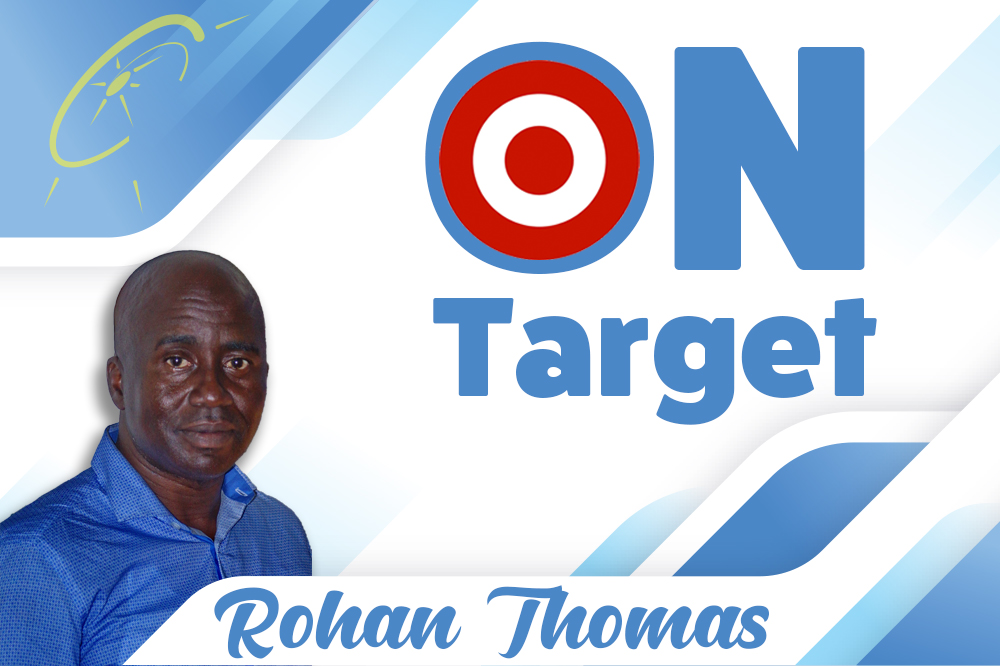 On Target
February 11, 2022
Reality Check
It is indeed refreshing to know that the Ministry of Education and National Reconciliation has officially given permission for schools, both at the primary and secondary school levels to host their internal track and field meets, otherwise referred to as " Sports".
This, after there were some murmuring that there were stumbling blocks being erected by a few uncaring and inconsiderate personnel.
At least these officials have finally realised that students need to have some form of sporting activities, having been without such activities since 2020.
One, though got the impression that some schools would have gone ahead anyway and have their activities.
It may sound high handed, insubordinate or defiant, but that was the state of affairs and the extent some wanted to traverse. The yearning for such outdoor activities by students is inexplicable.
Kudos though must go to those principals, their Physical Education teachers and games teachers, who were on the battle field from the start of this year, preparing for their respective internal championships.
Not to leave out the parents and guardians, who have given much support to their children and wards. They too are acknowledging that students must get back in gear as it relates to physical activities, undertakings and competitive sports.
That is the power of tenacity, drive and persistence of those who value sports.
However, not all of the schools will be having track and field events. This is sad as the minority of principals who are resistant, myopic and " out ah timing", as they are denying students that outlet to release two years of pent-up energies.
Hopefully they will come around soonest and see the value of sports to their charges and do the right thing.
Those who have decided to stay out of the loop; those who are over cautious, nonchalant or indifferent, should have been at the Diamond Track Facility last Saturday. A simple development meet organised by Team Athletics SVG attracted a bunch of enthusiastic athletes. Most significantly, the event got the attention of a fair number of parents and other family members who took the opportunity to accompany their children .
As it turned out, it was a family affair that was worth more than its value in gold.
Saturday's showing was a good advertisement for the sport of track and field and moreso instructive, that persons are prepared to return to some semblance of normalcy.
That reality must come soonest to a few policymakers who at times appear as obstructionists to progress. Unfortunately, it is a few who are enemies of sports; they are too many.
It must be reiterated that sports offers that booster shot as students, parents and officials alike get their adrenaline going.
In the same light, sports at this time is vital as the country rebounds from all the travails that its citizenry had to endure for the past two years.
The fervour for sports among our sportsmen and women is building, it is now left to the various sports associations and the relevant government agencies to get with the programme and do their part.