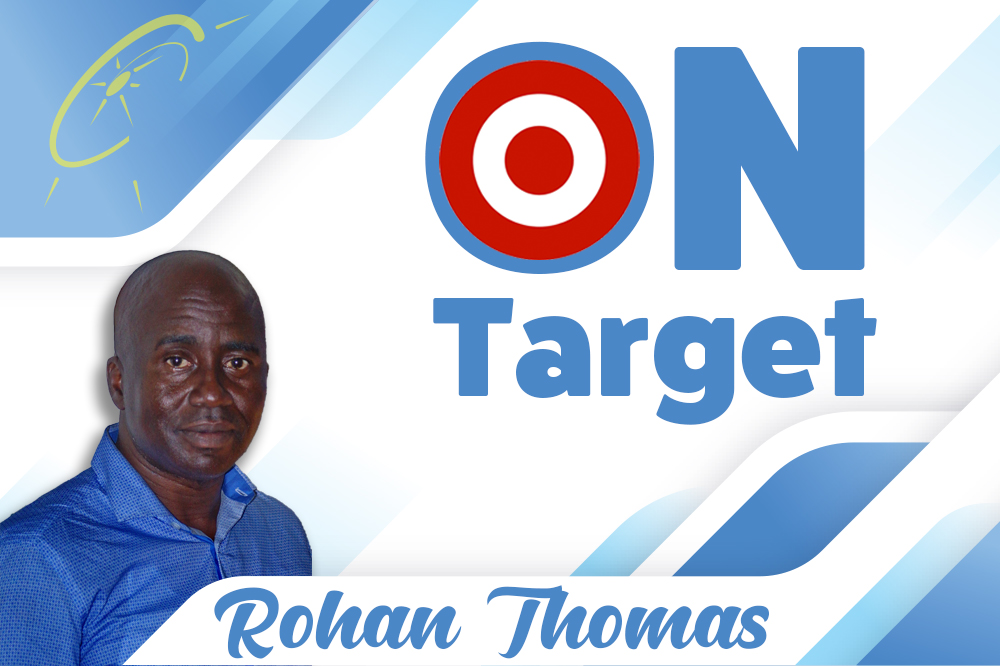 On Target
September 24, 2021
Something good is happening
St Vincent and the Grenadines' track and field programme is on to something good.
This, with the export of several student-athletes, namely to schools and colleges in Jamaica.
Jetting off in the past two weeks were Ronaldo Andrews, Nellie Ambriton, Amal Glasgow, Annecia Richards, Aaliyah Frederick, Maverick Browne and Kriston Wyllie.
The trio of Andrews, Ambriton and Glasgow, are members of the X- Cel Track Club. Andrews and Glasgow are enrolled at Kingston College, while Ambriton is at Jamaica College.
In the case of Richards and Frederick, both members of the IT- DAT Academy, they are attending the GC Foster College and the Wolmer's Trust School for Girls.
Meanwhile, Wyllie, who competes for High Performance and Browne of Mustangs, they are at Jamaica College.
They, thus add to other Vincentians who are already benefitting from the increased exposure and competition opportunities available in Jamaica.
As such, they join Kieffer Bailey, Avarinda Shallow, OJ Jackson, Akani Slater, Yonnick Murray, Ronaldo Franklyn (Volleyball) and Javon Rawlins, who at GC Foster College; Uroy Ryan, Romar Stapleton and Handal Roban at Jamaica College and Verrol Sam at Kingston College.
Most recently too, Mc Kish Compton was part of the GC Foster programme.
Added, Godwyn Roban of X-Cel Track Club and Zamesha Myle of X- Ceed Sports Club, also recently picked up scholarships offers and are attending educational institutions in the USA.
And, word is out that there are a few who are just awaiting final clearance to go on similar engagements soon.
Indeed, these development opportunities for our track and field athletes, represent a hybrid for them, as they are also able to excel in their academic of technical pursuits.
Already the pluses have been many for some of these athletes. Notably, Roban has reeled off multiple performances, breaking several Under-20 records and a national senior feat.
Likewise, Ryan and Sam have reset national Under-20 jump records, while Slater, Jackson, Rawlins and Compton became holders of the national senior men's 4x 100m record, achieved at a meet in Jamaica, earlier this year.
What though has brought St Vincent and the Grenadines to the point where colleges in Jamaica are looking to fill their programmes with Vincentian athletes?
Much of the openings for these student-athletes must be credited to the input of Michael Ollivierre, who with his personal contacts and tenacity, would have networked with coaches in Jamaica.
Of course, Ollivierre has worked in the country's school and college system for many years, and forged friendships and is aware of the ins and outs of Jamaica's track and field set-up.
He must also be commended for causing that stir among other coaches here. Ollivierre's bullish attitude towards coaching and success, whilst not completely spilling off on others, has resulted in them upping their game and taking on that competitive mindset.
But as we bask in the windfall of athletes heading out to the Jamaica, many years ago, the likes of Sebastian Warner in track and field and Charles Henry (track and field and football), opened up the pathway for Vincentian sporting opportunities in that part of the Caribbean.
Getting back to 2021, we here in St Vincent and the Grenadines are sometimes harsh on the track and field programme and its returns.
Set aside the misgivings, criticisms and debilitating circumstances of the athletics programme, there must be something that is on offer that overseas institutions are lining up for our student–athletes.
Our coaches are to be lauded for their efforts in getting the athletes to that place, that their times are good enough for others to be craving for their physical talent. Similarly, praise must go to this country's educational system, as the athletes' academic performance, is also considered before they are sought out.
What happens from here on? There is the glimmer of hope, that apart from the local fame, other outlets are there for some upward mobility for our athletes.
This though cannot be the end of it all, as continuity must occur. So, apart from the coaches, athletes and parents doing their part, the lead organisation of the sport, must too, extend their contributions as much as possible.
We accept that economically with our country, but the corporate sector can also play its part in supporting these young athletes.
Such opportunities in life cannot be slighted, as whilst the athletes may not necessarily become world beaters, their outlook towards life must be given a chance to flourish.