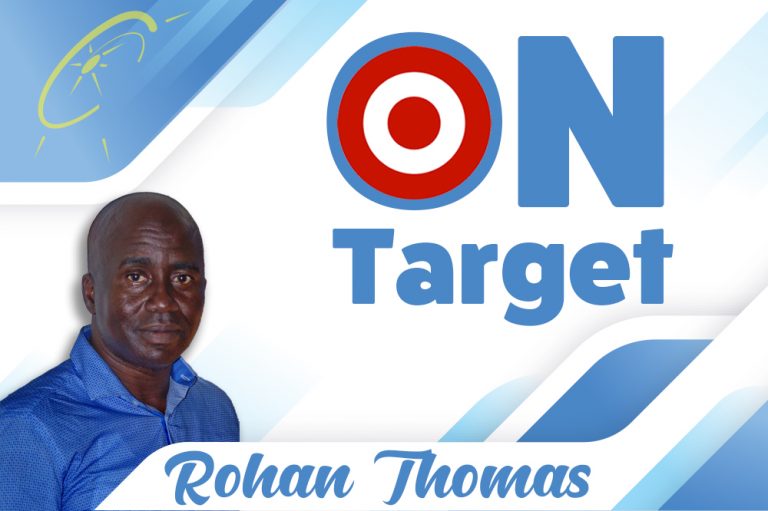 On Target
September 10, 2021
Please act on your concerns, Mr Minister
IT WAS NOT only refreshing, but instructive, that current Minister of Education and National Reconciliation Curtis King, at a recent opening ceremony, ahead of the commencement of six-day technical Sailing course, lamented the loss of learning in sports.
In his address, this was what King had to say: "We speak a lot about the loss of learning that our students are experiencing as a result of the Covid-19 pandemic and our own unique situation with the explosive eruptions of the volcano and the focus is almost all the time on learning loss in education".
He went on to add: "But some persons do not recognize that that learning loss is not only limited to academic education as such, but the very important aspect of recreation and sports, our students, our young people are also suffering… We tend to look at it and take it for granted, but it is impacting, I am sure, in terms of our social and mental set up here in St Vincent and the Grenadines; they are severely affected".
Knowing the minister and his passion for, and involvement in sports, he was not speaking rhetorically or addressing the gallery, but with genuine concern for a most debilitating happening.
However, whilst applauding his profound thoughts and manfully ventilating that our students are losing much in sports, you have a responsibility to act accordingly.
Therefore Mr King, you have vented, however within your capacity and portfolio, that concern must now be followed up by decisive action, or be the vanguard for change.
As such, given your critical position and with the new academic year set to commence next month, you must exert energies in realizing some return of sports in the nation's schools. This is providing that our situation, as it relates to the pandemic, does not change drastically for the worse anytime soon.
This, as there has been limited sporting competitions for the past two years. One may recall, that for the 2019/2020 period, only Netball, Football, Basketball and Table Tennis were completed, while Volleyball had only the male finals to be decided.
The 2020/2021 school year was even worse, with no organized sporting competitions by the Ministry of Education, and everything sporting wise coming to a halt. This is against the backdrop that there were physical classes between September and December of last year.
Sports again took the hit, as the formal classroom learning activities were prioritised. Indeed, once a value is placed on sports in the schools, then King's comments are pertinent, timely and of immense worth.
So, as he King rightly puts it, "our students are suffering".
Thus, it was commendable that your ministry has crafted a two-year recovery programme, which essentially is to retrieve the loss in learning, as there was no sustained face-to-face teaching for the better part of a year.
With your pronouncement, Mr King, one expects that same be instituted for sports, as that too needs being repossessed and reclaimed.
As this column has been preaching for sometime now, we cannot lie down, play dead, or throw up our arms and let the pandemic stop our sporting activities from taking place.
We have seen Jamaica a few months ago stage its famed Boys and Girls Track and Field Championships, despite that country reeling with Covid-19 cases and deaths.
That country also plans to have their schools' football competitions as well.
St Vincent and the Grenadines is in a better position and can pull out all the stops if we so desire and stage sporting competitions among the schools, during the 2021/2022 academic year.
More loss in sports learning would put this country's students' stock further in deficit.