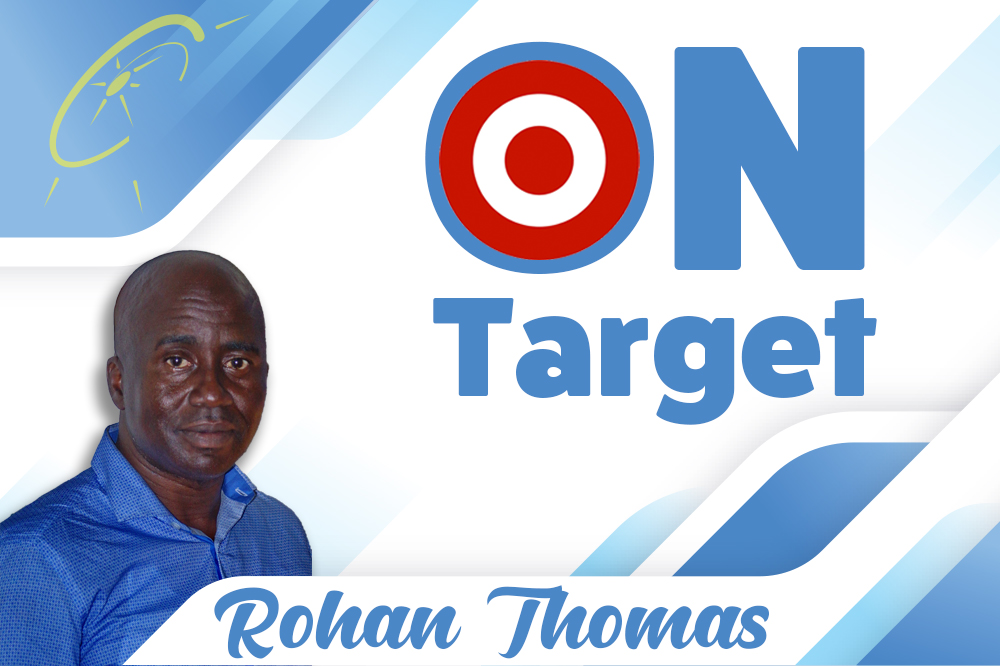 The show must go on
Amidst what is happening here in St Vincent and the Grenadines, namely the explosive eruptions of La Soufriere volcano, it must not mean that we have to put a pause on everything in sports.
This cannot be the case, as St Vincent and the Grenadines has some overseas commitments, which must be fulfilled. Hence, as we hope and pray for the best outcomes with the eruptions, it must be taken into consideration that the backroom events still have to take place.
This column speaks specifically to the senior men's football team's engagements in the CONCACAF World Cup qualifiers and the CONCACAF Gold Cup qualifiers, set for June and July, respectively.
Unlike our competitions, CONCACAF and FIFA have proven that they would stick as best as possible with their set dates.
Save and except for some catastrophic happenings in the next few weeks, it is certain that the June and July FIFA windows will be upheld.
As it is, our team, after returning from their sojourn in Curacao for the two matches in the CONCACAF World Cup qualifiers and completing the recommended quarantine, has been generally not as active and programmed as a unit, as they ought to.
And that is understandable and expected, as the events which are the effects of the volcano, would have left a lot of uncertainty and lead people's focus in another direction.
Whilst we grapple with our internal state of affairs, the most the football world can do is to be sympathetic with us.
Hence, whenever our team hits that field of play, all sentiments are gone and it is national pride, success and advancement that are at stake.
Once that whistle blows by the referee, all empathy does not count, but the team which comes out on top at the end of the 90+ minutes.
Hopefully, those in charge of the sport here would realise this soonest, and activate their administrative skills and get our senior men's outfit going. They have to, as a matter of urgency, be both physically and mentally in tune, for what are ahead of them in the upcoming months.
They have to weigh up all the options available to have the team in full training as soon as possible and the most conducive environment.
Working against us locally, is the amount of volcanic ash that still lingers around the place, making breathing a problem for some persons.
It may then be worth the while for our national team to evacuate and find an alternative training venue overseas.
Possible options are our neighbouring islands, namely Grenada and Dominica, or even Antigua and Barbuda or St Kitts and Nevis.
These are countries which have openly offered Vincentians an invitation to be housed in their spaces in light of the volcanic eruptions and the subsequent displacements of persons here.
Therefore, such acts of goodwill and cooperation can be taken up by the St Vincent and the Grenadines Football Federation (SVGFFF). The national football executive can make the initial links and begin the conversation with the respective national football bodies in these countries.
Additionally, it can be firmed up from government to government, as help and understanding are abounding at this time of our plight.
As such, the cost of the team's boarding and accommodation can be borne on either of the possible host countries identified. This can be part of the planned relief effort promised.
Riding such wave is critical, as St Vincent and the Grenadines pull out all the stops and if nothing else, put up a good showing in the upcoming fixtures.
Too, heading out of St Vincent and the Grenadines will provide our team with match practice and other mental comforts which would not be available at home, as we ride out our crises.
Logistics must be worked out immediately, instead of procrastinating, to avoid crunch time panic situations. Things are unfolding around us with speed, therefore preparing for most of the foreseen circumstances is paramount.
The holders of office for our national football can just jog their memories back to 2015, when a delay in seeking US visas for our national male team, was a faux pas, because of last minute arrangements.
The show has to go on with or without the volcano, Covid-19 or whatever else we are being confronted with.