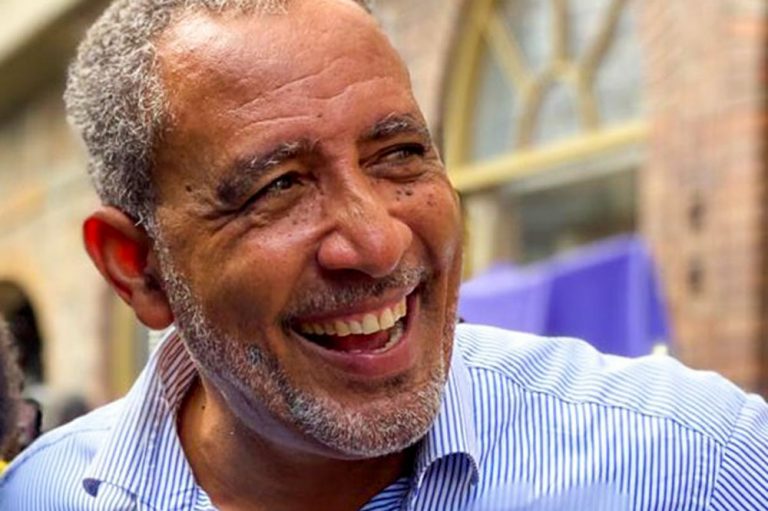 NDP to hold 'hope rally' at Campden Park
The opposition New Democratic Party (NDP) has expressed the view that Vincentians are in need of hope.
With this in mind, the party is staging another hope rally this weekend. The event, which is dubbed the "Hope for Youth Rally", will be held this Saturday, at the Campden Park Playing Field, from 6 pm.
In May this year, the NDP held a hope rally at Georgetown.
In an interview with SEARCHLIGHT on Wednesday, party leader, Dr Godwin Friday said the response to the hope rally in Georgetown was overwhelming.
Friday recalled that the young people who attended the rally in Georgetown, did not do so for entertainment alone.
"They listened to all of our messages," Friday reflected.
Having started a conversation with the young people, Friday indicated that Saturday's rally will be an avenue for more effective communication between the NDP and young people of St Vincent and the Grenadines.
"I think that Vincentians need hope; they need to know that the country is salvageable."
"They need to know that the crime situation is not something that is irreversible."
He stressed that the young people need to know that something can be done about our high unemployment, the condition of our roads and lack of medication in our hospitals.
According to the NDP leader, there has to be a plan to show that the economy is growing, and to involve our people in the development process.
He pointed out that unemployment is one of the major concerns affecting young people in the country.
According to him, "41 per cent of young people can't find a job," and those who are employed receive little financial reward.
"This is something that we have to address," he affirmed.
Crime and gun violence are also seen by the opposition as other areas of concern for our young people.
In addition, Friday feels that "we need also to give our young people an opportunity to work and live here."
"Too many of our young people are just giving up and going somewhere else, they just feel that the country is in a stalemate."
Friday believes that things don't necessarily have to be that way.
Jamaican Member of Parliament for Manchester Central, Rhonda Crawford of the Jamaica Labour Party is the guest speaker for the evening.
Addresses will also be delivered by Friday, Members of Parliament Fitz Bramble and Nigel 'Nature' Stephenson and young persons.
The rally will also feature live entertainment from local and regional artistes.