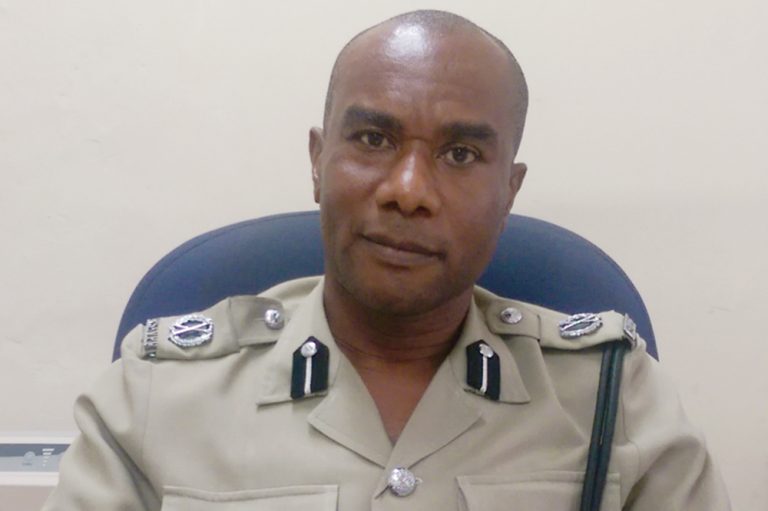 'Get out of the stations and into the communities'
A senior member of the Royal St Vincent and the Grenadines Police Force (RSVGPF) has issued a challenge to the rank and file members of the Force to get out of the stations and into the communities.
The push towards intensifying community policing is one of the strategies being used by the Force for crime prevention since the recent appointments at the top of the organization.
On Wednesday, November 15, senior police officers, including those from the South Central district, conducted a walk through in Diamond where they interacted with residents and also distributed leaflets on crime prevention.
Deputy Commissioner of Police Frankie Joseph said he has heard the complaints from residents about the absence of officers walking around in the community.
"One of the things that we have observed is that there is the absence of the police walking through the communities. The residents are saying that they don't see the police any more. They only see the police if they go to the police station to make a report."
He called on officers across the country to not only depend on the use of vehicles to patrol communities, but also employ foot patrols.
"We decide as the senior command of the Force that we will do the walk through in communities to encourage and spill off on the NCOs in charge of the stations, with the junior constables, to do foot patrols, so that the residents will be able to see them and speak to them and they can form a bond."
The Deputy Commissioner explained that mobile patrols make it difficult for the community to interact with officers. He added that Wednesday's walk through is two-fold as it allowed police to speak with residents and also to set the example for junior officers.
"Our walk through is not just to walk through, it is really to encourage the police that are stationed in our district stations that they need to do more of this. Not only to ride in the transport to go through the communities. If people have a complaint they have to run come to flag you down. But if you walk through the communities, you will be more in touch with the residents of the communities.
Public Relations Officer of the RSVGPF Superintendent Junior Simmons revealed plans to establish a neighbourhood watch along with a Police Youth Club in Diamond.
He said that residents too can play a part in community policing to prevent incidents of crime.
"We believe that when you become part of these groups, you can look out for one another. Instead of arguing and fighting with another neighbour, you will be looking out for one another."
Also in attendance at the event was the Deputy Director of the National Commission on Crime Prevention (NCCP)Timora Garnes.