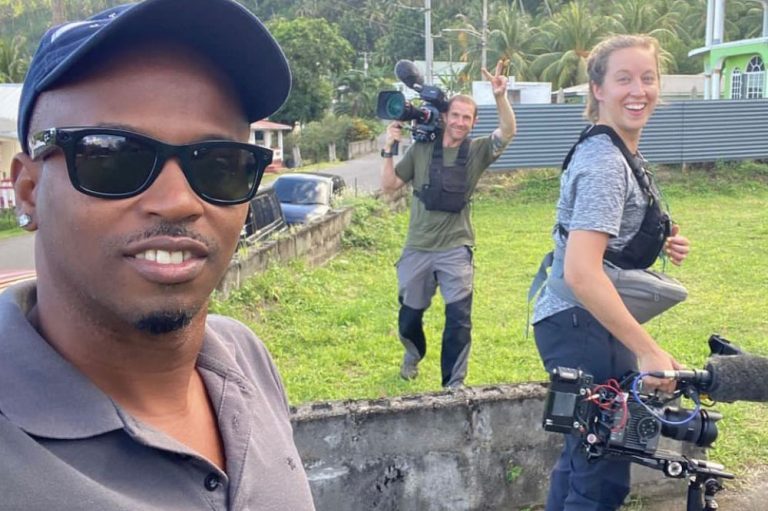 Conservation work in SVG to be highlighted in BBC documentary
A documentary called 'Liz Bonnin Wild Caribbean', which highlights the beauty of the Caribbean and conservation work will premiere on the British Broadcasting Corporation (BBC) this Sunday, November 19.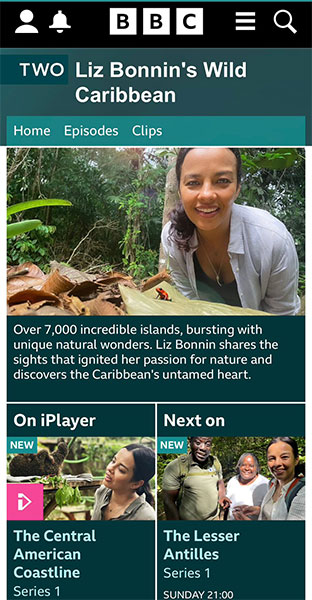 The one-hour long documentary, which is Episode 3 of 4 in Series 1, has been produced by Lion Tv Uk for the BBC.
It features science, wildlife and natural history presenter Liz Bonnin, who exposes viewers to several critical conservation issues facing small island states while displaying the natural beauty of the Lesser Antilles.
In this episode, on Mayreau, Liz joins a team of residents repairing their vibrant coral, which has been damaged by disease. On neighbouring Union Island, she goes on patrol with a local environmental army to help protect the Union Island gecko, one of the smallest reptiles in the world.
In St Vincent, Liz hikes one of the most active volcanoes in the region – La Soufriere – to find the brightly coloured St Vincent parrot.
Official Fixer for the SVG leg was renowned Vincentian videographer Steve Wallace (Stv Online), who is also featured in the documentary along with Maryann Isaacs from Mayreau, Katrina Coy and Roseman Adams from Union Island, Raul Baptiste, Maxwell "Tajoe" Francis amongst others.
The program is scheduled to premiere on BBC2 in England at 2100hrs (1600hrs EST) on Sunday and will be available shortly after to view on iplayer. ‎
The Link to the programme is: https://www.bbc.co.uk/programmes/m001sq2d