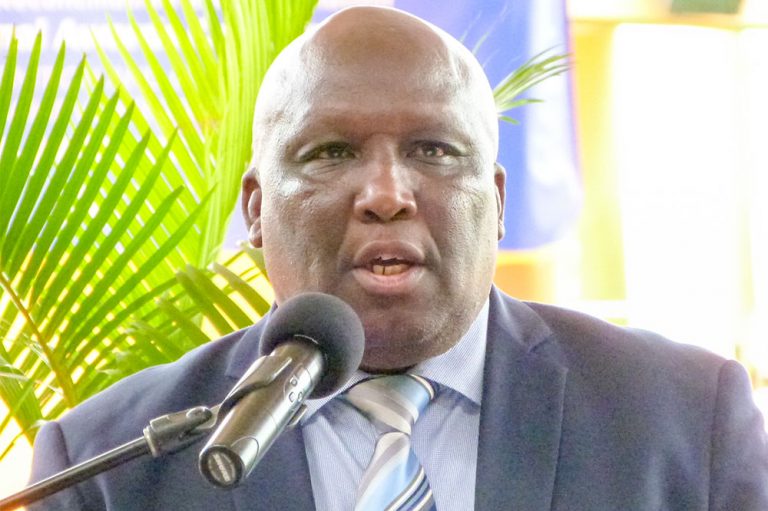 'Barrel culture' contributing to poor eating habits – Health Minister
Minister of Health and Wellness, St Clair 'Jimmy' Prince has identified the custom of receiving barrels with food stuff from abroad as a contributor to poor eating practices among Vincentians.
Minister Prince said "'barrel culture' packed with canned and processed foods," can lead to health-related complications.
"… Everything comes already packaged in cans and we eat it down and feel that we are hot. And we get big and bloated and sick. I am not saying don't accept your barrels. I am saying we need to look at how we eat. "
The Minister's comments were made during the closing ceremony of a workshop at the Marriaqua Health District as part of the activities to mark the commemoration of World Diabetes Day on November 14.
The Minister said despite the fact that diabetes ranks in the top three leading causes of death in St Vincent and the Grenadines each year, he believed that there is not enough noise by media outlets surrounding the illness.
"Diabetes is not a hot topic in the media, but it is easily one of the most important diseases. I don't understand it, why should that be so? If something is silently killing people, and we know this, why shouldn't we be talking about it more and more?
If car accidents and guns kill as many people as diabetes does, it would be a big uproar. But diabetes kills so many people, we lose so many loved ones and nobody say nothing".
The Minister said that a look at the wards at the Milton Cato Hospital would show the extent to which non-communicable diseases (NCD's) are clogging up the healthcare system.
"The majority of people at the Milton Cato Hospital are people suffering from diabetes and hypertension and cancers — non-communicable diseases. Full, all the time, with diseases that can be prevented.
Between 2014 and 2016 SVG recorded 170 amputations; 69 amputations below the knee and 101 amputations above the knee.
Apart from the burden on the healthcare system, Minister Prince also highlighted the unseen costs to those affected by NCD's.
"Those who are living with diabetes would know the cost and not the tablets , I am talking about the real costs – those of you who can't work any more."
He said the Ministry will have to redouble its focus on awareness campaigns to bring about lifestyle changes,. He highlighted the sale of sweets outside schools as a practice that needs to be stopped.
Statistics for obesity, the Minister said, were also a cause for concern as obesity prevalence for Vincentian women is higher than the regional average of 30.7 per cent.
World Diabetes Day was commemorated under the theme 'Access to Diabetes Care'.