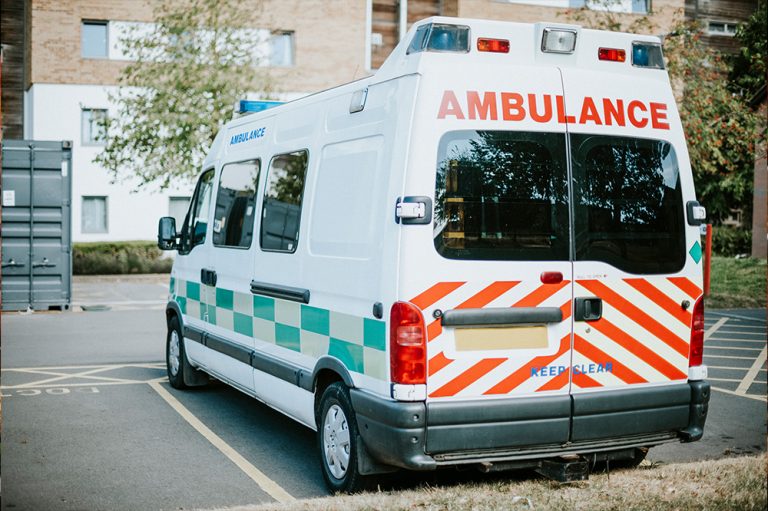 SVG is Trail Blazer for Taiwan Funded Public Health Emergency Project
St Vincent and the Grenadines (SVG) is piloting a "Public Health Emergency Response System Enhancement Project", being implemented by this country's Ministry of Health and the Taiwan Technical Mission.
This was disclosed on October 31, during a handover ceremony at the National Emergency Management Organisaion's (NEMO) headquarters for two fully equipped ambulances for the provision of Emergency Medical Technician (EMT) services.
Ambassador of the Republic of China (Taiwan) to St, Vincent and the Grenadines (SVG), Fiona Huei – Chun Fan handed over the ambulances to Minister of Health, Wellness and the Environment, St Clair Prince.
Ambassador Fan recognized the performance of the Project and expressed appreciation to the Ministry of Health, the International Cooperation and Development Fund (TaiwanCDF) and the Mackay Memorial Hospital for jointly promoting the Project. She indicated that the project aims to strengthen the SVG's response capabilities during public health emergency incidents, and utilizes the Training of Trainers (ToT) Model to strengthen personnel in emergency medical technician (EMT) capabilities.
To date, 16 seed instructors from health, police, and fire agencies had been trained for pre-hospital emergency care, emergency care, and infection control in Taiwan by the Mackay Memorial Hospital. The seed instructors have already conducted training workshops to over 120 persons.
Pre-hospital emergency care and infection control workshops, for another 75 participants, began on November 1 and would conclude on November 9.
The donation of the two fully-equipped ambulances follows a donation of medical equipment by Taiwan, consisting such as AEDs, ventilators, portable ultrasounds, cardiac monitors, video laryngeals scopes, portable resuscitator kits, and so on early this year, some of which had been dispatched to local health facilities such as the Stubbs Poly Clinic and the Levi Latham Health Centre.
Minister of Health, St Clair Prince commended the fruitful outcome of the project. He said the ambulances would go a long way to help improve the delivery of health care services for the benefit of all Vincentians. Hon. Prince thanked the government and people of the Republic of China (Taiwan) for choosing SVG to launch the pilot program.
The implementation period of the "Public Health Emergency Response System Enhancement Project" is from November 2, 2021 to November 1, 2025.
Permanent Secretary of the Ministry of Health, Cuthbert Knights, Director of the National Emergency Management Organization (NEMO), Michelle Forbes, a delegation led by Dr Weide Tsai from the Mackay Memorial Hospital, seed instructors, heads of departments and other senior officials from the Ministry of Health, the Taiwan Embassy and Technical Mission attended the handover ceremony.