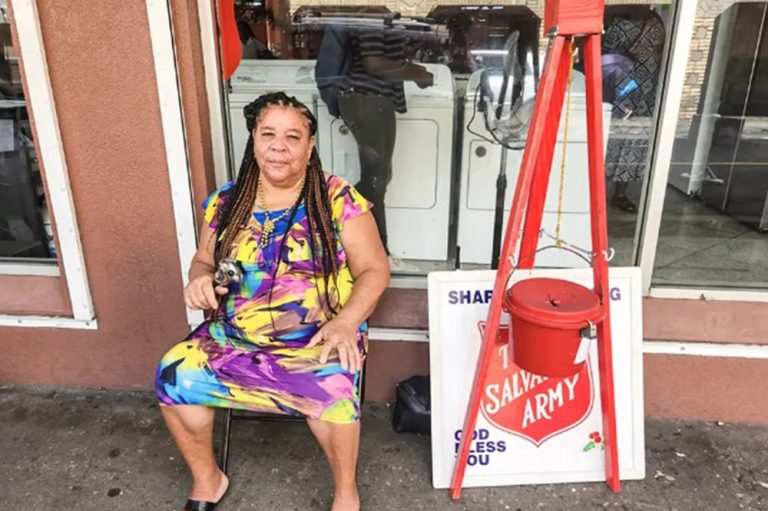 $200,000 target for Salvation Army Christmas Kettle Appeal
The number of people flocking to the doors of the Salvation Army has increased significantly and the hope is that this year's Kettle Appeal will assist in meeting the growing need of underprivileged persons in the country.
On Friday, November 10, 2023, the Salvation Army launched the annual Christmas Kettle Appeal at Heritage Square, one of the organization's biggest fundraising events.
Kettles are set up in different areas with volunteers ringing bells, giving members of the public the opportunity to make donations for programs undertaken by the Salvation Army.
The appeal started in 1891 and has become a Christmas tradition for the organization as they mount various social services.
Captain Wilkings Buissereth told SEARCHLIGHT this year's target has doubled from last year and has been set at EC$200,000.
"Last year we didn't make it (the target) 100 per cent, but we came very near to it."
Captain Buissereth said that the organization is seeing more people coming forward for assistance on a daily basis across various demographics including parents, homeless and the elderly.
"People come for the different programs everyday and then we help the homeless. The parents
who cannot afford to pay school, we do that. People who have a bill in hand to buy medicine, we help them. Some people have rent or bills they cannot afford to pay, we support them."
"All the donations we get, we try to use it wisely to help people."
Twelve kettle volunteers have joined this year's appeal and Captain Buissereth said he hopes Vincentians will assist the Salvation Army.
"Even though we have a target for $200,000, our door is open for more donations because if you look at our kettle you will see 'Need knows no season'. The need is everyday for everyone."
Speaking at the launch on Friday,Laura Anthony-Browne said the kettle appeal is more than "mere tradition" and over the years has grown to become a "lifeline" for persons during the Christmas season.
The Kettle Appeal closes on December 24 after which the Salvation Army will host its annual Christmas luncheon geared toward feeding up 150 homeless and less-fortunate persons.