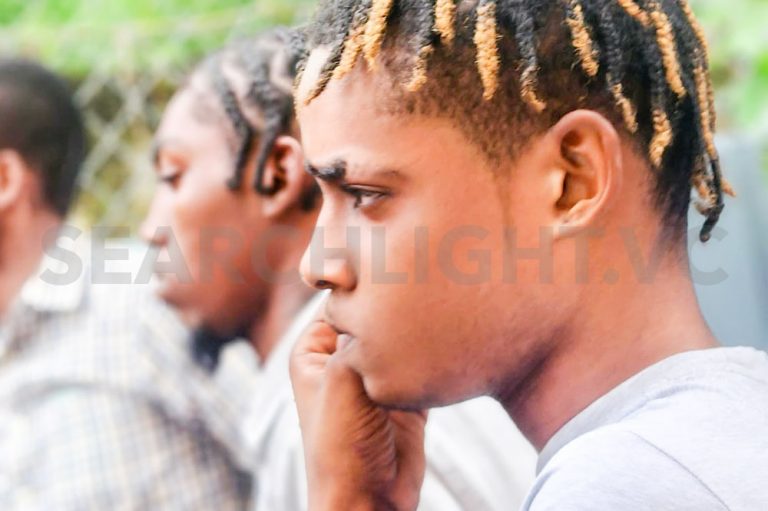 From the Courts, News
November 10, 2023
Teenager fined for driving rental vehicle while disqualified
A 17-year-old who had previously been disqualified from holding a driver's permit was fined after he was caught driving a rental vehicle during his period of prohibition.
Pembroke resident, Jaylon Butler appeared at the Serious Offences Court (SOC) before Chief Magistrate Rechanne Browne on Tuesday, November 7 where he was charged with two traffic offences.
One offence being that on November 7, at Lowmans Hill Public Road, being the driver of Motor Vehicle R-9597, he did drive the said vehicle whilst being disqualified from holding or obtaining a driving permit for a period of six months at the SOC by Magistrate Rechanne Browne on October 18, 2023.
The other offence was that on November 7, 2023 at Lowmans Hill Public Road, being the driver of Motor Vehicle R-9597, he did use the said vehicle without there being in force a policy of insurance in respect of third party risk in respect of the user of the said vehicle.
"So you were driving without a driving permit and you got disqualified and you're still driving, allegedly," the Chief Magistrate said to him after he entered not guilty pleas for both offences.
However, it wasn't until Browne gave Butler his bail conditions that he unintentionally confessed to the offences while answering some questions that the Chief Magistrate asked.
Butler told the court that he is 17 years old and does not attend school. He was a student at the Dr. J.P. Eustace Memorial Secondary School, but dropped out when he was in form four. Butler lives with his mother "but not in the same house".
However Butler's mother did not accompany him to court on either occasion that he was arrested.
Butler admitted to the court that he was dropping the car to Frenches, but he was not the one who had rented the vehicle. However, he added that the vehicle was rented on Tuesday.
"Anybody got shot yesterday?" Browne began speculating.
"Because you're young. You seem to have nobody you're connected with…there are so many incidents happening in the leeward area now recently with shootings, killings. It seems a little interesting," she continued.
Browne said that because Butler was already disqualified from holding or obtaining a driver's permit, she would remand him into custody and transfer him to Kingstown Magistrate's Court (KMC) for sentencing the next day.
"I just don't understand…you're not completing school. The reason why you didn't complete school, deviant behaviour, and you're persisting," Browne said, while questioning who is using Butler as their front person since he claimed to not be the person who rented the vehicle.
When Butler appeared at KMC before Magistrate John Ballah on Wednesday, he was ordered to pay a fine of $500 in two days with a default of one week imprisonment.