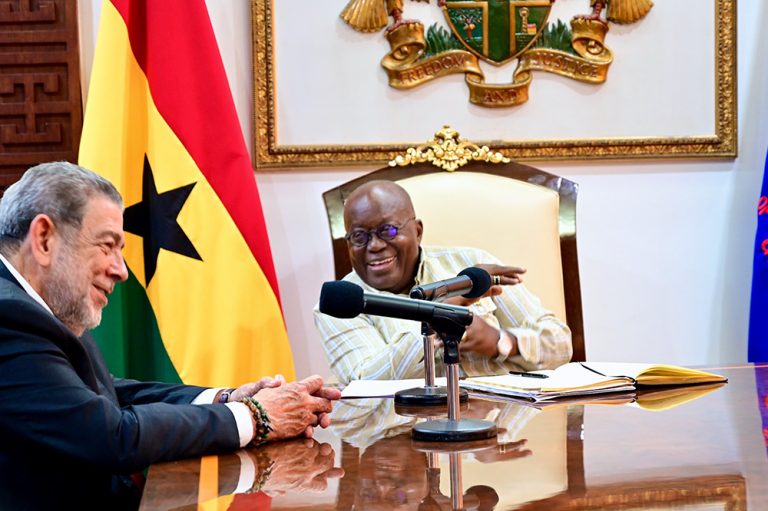 PM Gonsalves meets with President of Ghana
Prime Minister Dr Ralph Gonsalves has met with the President of Ghana Nana Addo Dankwa Akufo-Addo at Ghana's Jubilee House in Accra.
The Prime Minister was accompanied by the High Commissioner of SVG to London Cenio Lewis.
The two heads of state held discussions on a plethora of issues, including transportation and air access between Ghana and the Eastern Caribbean, climate change and desertification, educational exchange, collaboration and scholarships, reparations and trade.
After the meeting, President Akufo-Addo thanked Prime Minister Gonsalves for visiting Ghana and expressed his pleasure with the content of their discussions.
Prime Minister Gonsalves and his delegation departed Accra on November 6.