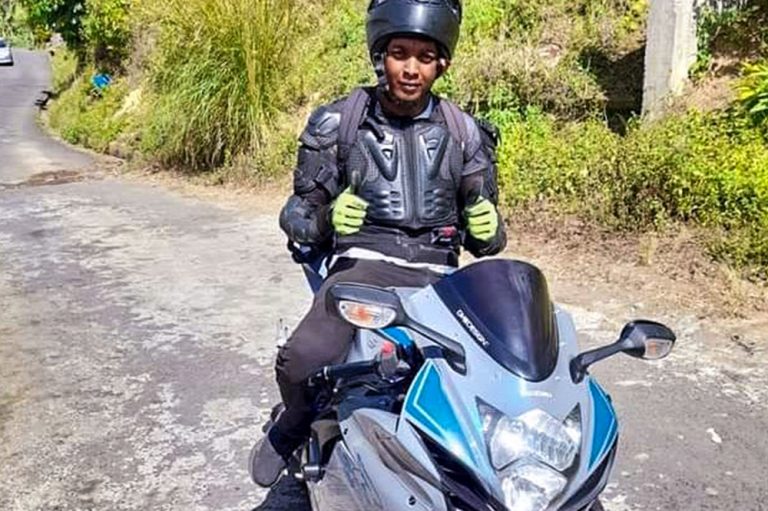 Family trying to identify 'angel' who prayed for injured man
The family of Dario Browne who is still hospitalized after being injured in an accident last September, believe that the prayers of an "angel" at the accident site are keeping him alive.
Last week, Browne's aunt Shelly said "it has to be an angel, because since September and we still cannot find out who this person is."
The young woman told SEARCHLIGHT that after the accident on Sunday September 23, they obtained video clippings which were taken by people on the scene.
Browne said that in the videos, a female voice could be heard praying for the injured motorcyclist.
"She cannot be seen in the video, but her voice can be heard praying to God for my nephew, she prayed until the ambulance arrived and took him to the hospital."
Browne who lives at Fair Hall said numerous attempts have been made to identify and locate this woman, but so far, all attempts have been futile.
She said it is strange that nobody seems to know the woman, because other persons at the accident scene raised their voices in agreement with her, while she prayed.
Speaking on behalf of the family, Browne said they would really like to know who the woman is, and to be able to express their deep appreciation to her.
Dario sustained multiple serious injuries when he was injured on an accident at San Souci.
Browne was reportedly riding his motorcycle to his South Rivers home, when he was involved in an accident with two other vehicles.
After the accident, the injured man was at the Intensive Care Unit (ICU) at the Milton Cato Memorial Hospital.
The 30-year-old VINLEC employee had also travelled to Trinidad for further medical interventions.
He has been back home for sometime now, and is still at the ICU.
Browne suffered spinal and other injuries in the accident, which left him in a coma.
However, his aunt said he has recently began to show some positive signs.
"He can open his eyes, and if we ask him if he knows us, he can nod his head to say yes."
However Dario is still not out of the woods as yet, and the family is seeking continued prayers on his behalf.