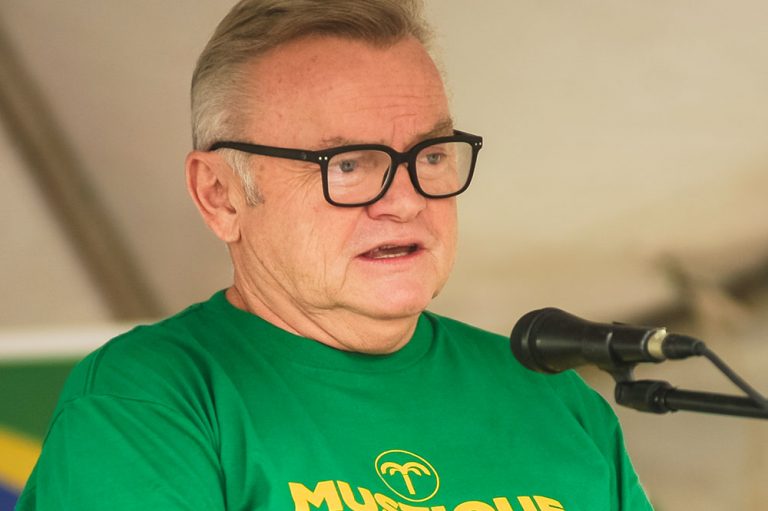 Mustique Charitable Trust Chairman commends SEARCHLIGHT
Roger Pritchard, Chairman of the Mustique Charitable Trust has highlighted the work of SEARCHLIGHT in reporting the sentiments of residents who were recently given houses at Orange Hill.
Pritchard made his comments on Thursday October 26, as he delivered remarks during the distribution of 20 houses at Sandy Bay.
The Mustique Charitable Trust funded the construction of the houses at Orange Hill and Sandy Bay.
The Chairman said he was happy to have read "a nice article" in SEARCHLIGHT which featured two of the new home owners in Orange Hill.
On Tuesday September 26, government handed over the keys to 21 houses at Orange Hill, which were built in conjunction with the Mustique Charitable Trust.
The houses at Orange Hill and Sandy Bay were built for individuals and families who were displaced as a result of the 2021 volcanic eruptions.
He explained that moving from vulnerable housing, to receiving a house is indeed "a life changing moment," for anyone.
"To move into a permanent building like that is a great thing," Pritchard said in relation to the houses at Orange Hill.
Almost immediately after the eruptions, the Volcano Emergency Relief Fund was formed in Mustique.
Pritchard disclosed that this fund was able to raise EC$10 million to help in the post eruption relief efforts.
Money from this fund was also used to fund the construction of 21 houses at Orange Hill and 20 houses in Sandy Bay.