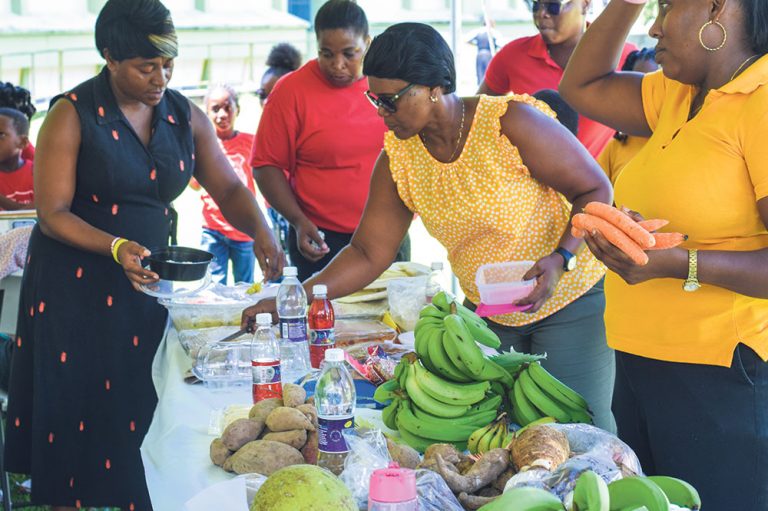 CW Prescod Primary hosts WFD programme
The CW Prescod Primary School for yet another year, has made its contribution to the commemoration of World Food Day (WFD).
When the day was observed on Monday, October 16, the planning committee for the school focused on the Dietary Guidelines, hence the six food groups were featured in an exhibition that engaged the four houses of the school, along with teachers and the Parent Teacher Association (PTA).
The displays involved the raw items as well as cooked foods from all six groups.
Satisfied with the effort, Chair of the planning committee Felicia Alexander revealed that they wanted to go beyond just the display of items.
" We are pleased with our effort and that of the parents and corporate entities who contributed, as we sought to use the occasion to have our students eat healthier… As we are all aware, our country is grappling with non-communicable diseases, therefore, the earlier our students are exposed to these facts, the better," Alexander reasoned.
Alexander added that the topic of food groups is often taught during the Science lessons, so it was imperative that through the World Food Programme activities, a practical approach to the topic will be more meaningful and practical.
The day's activities were held on the theme: "Water is life; Let us Grow, Go and Glow", a variation from the global theme: "Water is Life, Water is Food, Leave No One Behind".