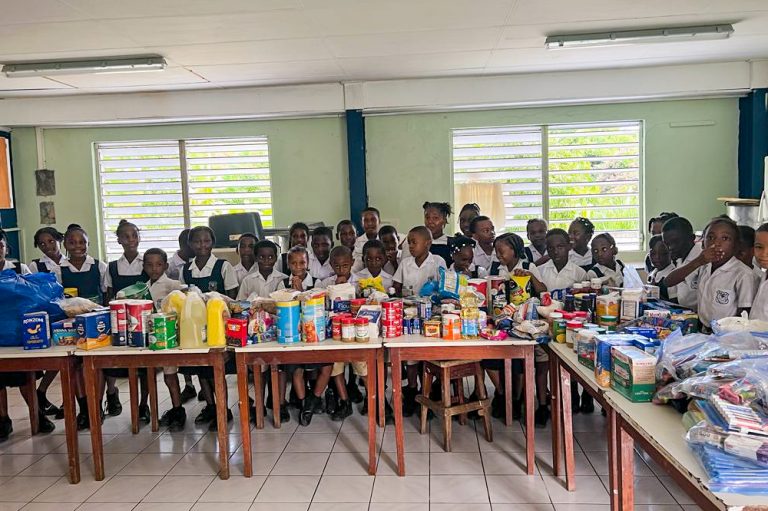 Former teacher donates food items to South Rivers Methodist School
The principal, staff and students of the South Rivers Methodist School continue to benefit from a former teacher at the school who now resides in New York.
Over the years, the former teacher has been sending barrels packed with food stuff and other supplies to the school.
This year, the school received two barrels and one box from the former teacher Almira Rodgers.
The items were handed over to the school last Friday, October 13.
The presentation was made by Ostrid Hackshaw, who acted on behalf of Rogers.
She symbolically handed over some of the items to Russan Samuel, who coordinates the School Feeding Program at the school.
Speaking to SEARCHLIGHT about the donation, principal Sherene Wilkinson expressed much gratitude to Rodgers for her donations over the years.
The principal added that the donation will go a long way in assisting the School Feeding Program at the South Rivers Methodist School.
She explained that the items received include canned meats, cooling oil, cereal and other staples.
Some stationery and toiletries were also among the donated items.
Almost all of the school's 159 students benefit from the School Feeding Program, which provides them with breakfast and lunch.