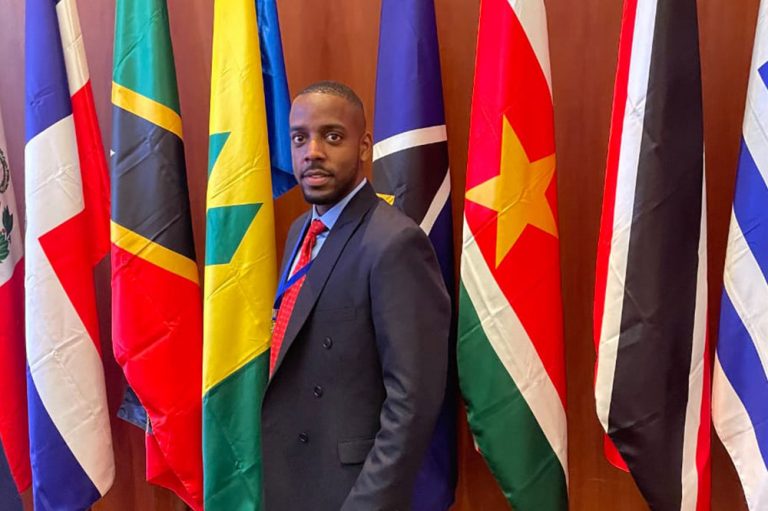 PM's Advisory Council to be bridge between Cabinet and youth
Thirty persons have been selected to serve as members of the Prime Ministerial Advisory Council on Youth to serve as "the middleman between the Cabinet and the youths."
Approval was granted by the Cabinet on September 13, 2023 to have these persons serve as part of this committee for an initial two-year period, commencing on the date of approval.
Chairman of the committee Anson Latchman told SEARCHLIGHT that these members will advise the Cabinet on matters, policies, programs, and projects; advocate for youths and youth involvement in development; involve as many youths as possible in the decision making process and integrate them into one package, then advise accordingly.
"It's the step in the right direction. We always talk about taking a holistic approach when it comes to dealing with any matter, be it national development, a simple office matter, whatever the case may be, and in setting up a council like this, where we can actually balance experience with youth and get them involved in the decision making process is unprecedented," Latchman said, adding that he embraces the initiative and is looking forward to serve as part of the council.
He continued that the nation is lacking in platforms where youths can voice their opinions as there may be numerous obstacles they may have to overcome to do so, and so this council bridges the gap between youths and the leaders of St Vincent and the Grenadines.
"Because looking at the…youths, they have ideas, they have thoughts of trials and tribulations, struggles, challenges that they may want to share; but in terms of how you communicate that to the leaders and decision makers, it can be quite challenging."
"So we would be that middleman between the Cabinet and the youths, so that's something they can actually look forward to, that there is an avenue now for them to share their thoughts and see that it will come somewhere in the future," he added.
Rodney Small has been appointed to serve alongside Latchman as the Deputy Chairman, Ruthann Williams was appointed to serve as the Secretary, and Senator Shackell Bobb as the Parliamentary Secretary-Advisor.
Other members of the committee include: Augustine Ferdinand, Shackheil Simmons, Amber Glasgow, Darron Rodan John, Chris-Ann Mofford, Bebrone Derona Burke, Kwesi Allen and Oreika Mc Kenzie.
Eighteen persons were also appointed to chair the sectoral committees. They are: Sherina Slater-Browne – The Professions; Makeda Greene – Agriculture; Zenna Lewis – Sports; Javid Rouse – Culture; John Keil – Health; Cenus Hinds – Information Technology; Zuleika Lewis – Tourism and Hospitality; Nafesha Richardson – Climate Change; James Campbell – Housing; Dillon Ollivierre – Grenadines; Christal Oliver – Creative Industries; Storm Gonsalves – Business and Entrepreneurship; Sophia Jackson – Labour; Chanolde Munroe – Media; Caywama Edwards – Church; Tamira Browne – Regional Integration and Foreign policy; Nyala De Freitas – Diaspora; and Kaville Hazlewood – Education.
These members were written to about their appointment on September 22, 2023 by Cabinet Secretary Kattian Barnwell-Scott.