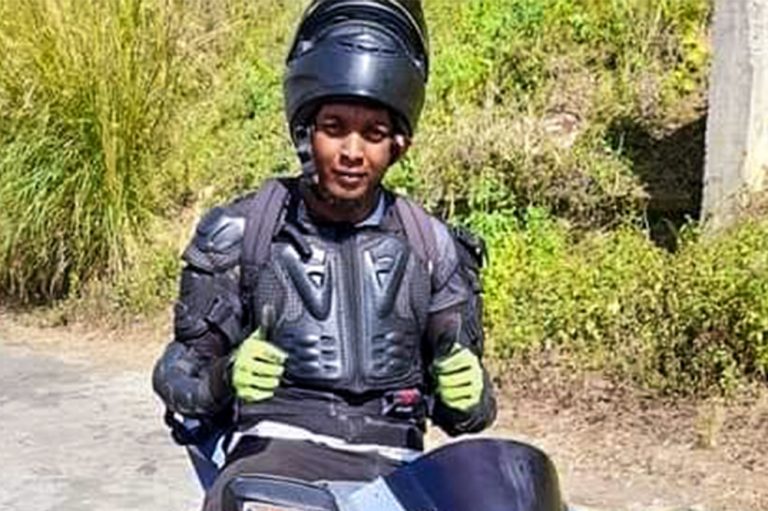 Tears flow when comatose accident victim hears father's voice
Although he is in a coma, teardrops fell recently from the eyes of accident Victim Dario Browne, which relatives believe indicate some level of awareness.
The 30-year-old man reportedly cried last Friday October 6, while hearing his father's voice.
At the time, Browne was a patient at the Southern Medical Centre in San Fernando, Trinidad.
He had been receiving treatment there following an accident which took place while he was riding a motorcycle in St Vincent on Sunday September 23.
His aunt Shelly Browne said "tears fell from his eyes when he heard his father's voice on Friday."
Browne said Dario's father Victor Smart had called his wife Lulu on Friday.
During the call, Lulu, who was at her son's bedside in Trinidad, placed the phone to his ear.
She reported to family members back home, that tears fell from Dario's eyes while his father was speaking to him.
During his time in Trinidad, he underwent two operations, but is still in a coma.
Dario and his mother returned to St Vincent and the Grenadines on Saturday and he is now at the Intensive Care Unit at the Milton Cato Memorial Hospital.
The VINLEC employee who lives with his parents at South Rivers has been unresponsive since the time of the accident.
Although he has heard his parents' voices on numerous occasions since then, last Friday's teardrops were the only indication of a response from him.
Apart from sustaining serious brain injuries, Dario also has spinal and other injuries which has left him in a comatose state.
The family is still asking for prayers for their beloved, and also for donations to help settle his medical bills. Contributions may be made to account 135319 at BOSVG.