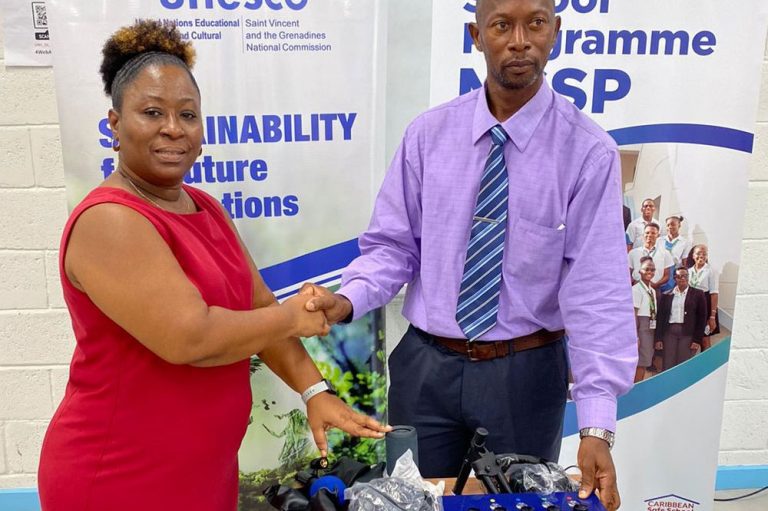 UNESCO donates portable radio to North Union Secondary School
The St Vincent and the Grenadines (SVG) National Commission for UNESCO recently donated a portable radio "Radio-in-a-Box" to the North Union Secondary School at a ceremony held at the University of the West Indies (UWI) Global Campus SVG.
The donation is part of UNESCO's mandate to strengthen local and community capacities in the face of natural disasters in Small Island Developing States (SIDS) of the Caribbean.
The Secretary-General for the SVG National Commission for UNESCO, Janeil Henry-Rose expressed joy in collaborating with the School to help with the implementation of this Community initiative. She highlighted that this initiative will help to enhance resilience pre and post-disaster.
Dr Idelia Ferdinand, Senior Education Officer with responsibility for Disaster Risk Reduction and School Safety, expressed gratitude for the donation and emphasized the importance of being prepared before, during, and after a disaster.
The Deputy Principal of the North Union Secondary, Kwesi Garraway and teacher Kaman Green thanked UNESCO for the donation and promised to be good custodians of the equipment.
UNESCO will provide the relevant training and support so as to empower the effective use of this potentially life-saving resource.