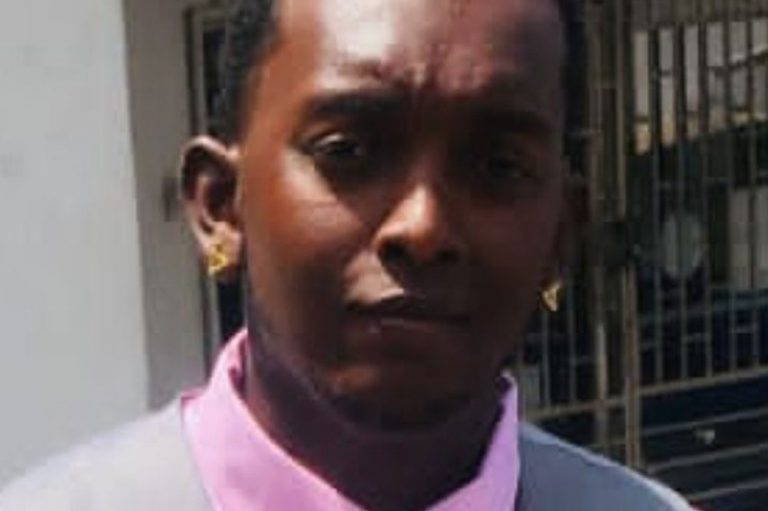 VINLEC employee in coma after tragic motorbike accident
A South Rivers resident employed at the St Vincent Electricity Services Ltd (VINLEC) is now fighting for his life following an accident at San Souci on Sunday September 23.
Dario Browne suffered spinal and other injuries in Sunday's accident which took place while he was riding his motorbike.
He has been in a coma since the accident and was flown overseas on Wednesday evening for medical attention in Trinidad. He was accompanied by his mother Lulu Browne-Smart and will later be joined by other relatives.
On Thursday morning, his aunt Gretia (Shelly) Browne said that she had not had any word from Trinidad as yet, but she was hoping for the best.
"My nephew is paralyzed and he is in a coma, but we are hoping and praying for his recovery."
"We need a lot of prayers," Shelly said as she appealed to the citizens to lift Dario up in prayer.
Shelly, who lives at Fair Hall said this is a trying time for the family.
"He has a one-year-old son that lives with him."
Shelly further stated that Dario is the sole provider for his son Darius Browne.
She said her 30-year-old nephew is based at VINLEC's power plant in South Rivers.
She described him as a very mannerly young man, and also quiet and friendly.
A release from the Royal St Vincent and the Grenadines Police Force states that on Sunday, officers from the Colonaire Police Station responded to the accident at San Souci, at about 6:45 pm.
According to the release, the accident was a motor collision involving HV-443, a Toyota Noah, owned and driven by Iran James of South Rivers; P-9206, an Escudo jeep, which was being driven by Lafleur France of Chapmans Village and motorcycle PT-918 ridden by Dario Browne.
Police said the Noah and the Escudo were slightly damaged, but the motorcycle was extensively damaged.
Apart from injuries to his spine, Browne also suffered an injury to his brain, his ribs and legs.
The family is still believing God for a miracle.