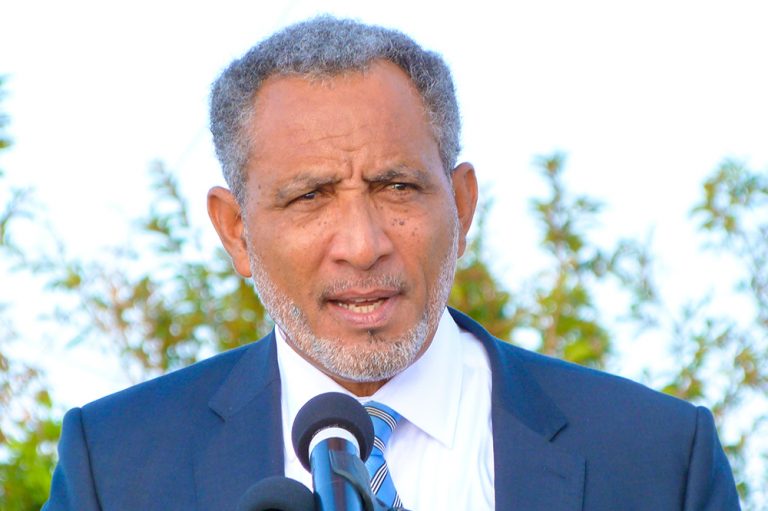 Opposition Leader questions SVG's Cricket World Cub readiness
The country's state of readiness for the upcoming T-20 Cricket World Cup has been called into question by the Opposition Leader, Dr Godwin Friday.
St Vincent and the Grenadines is one of seven Caribbean countries which have been selected as co-hosts for the upcoming 2024 Men's T20 World Cup.
The tournament, which is scheduled for June 4 to June 30, will see 55 matches being contested across 10 different locations.
Speaking at a press conference on Tuesday, September 26, Dr Friday called on government officials to clearly outline the plan for next year's games, especially considering the financial investment being made to upgrade the Arnos Vale Sporting Complex.
"We must also look beyond the fun and games aspect of this important matter, especially as the government has announced that it will be spending an estimated $12 million on the Arnos Vale playing field in the lead up to the World Cup …
"The government owes it to all of us to Vincentians to set out how it is going to take advantage of this opportunity. It needs to indicate how many jobs temporary or otherwise they expect may be generated from the event, how much investment we can expect to receive and what it will cost the government to have the tournament here."
He said with the tournament a little over six months out, there needs to be the assurance that the Sporting Complex will be completed in time and also that local contractors will be given preference on the bids for the construction work.
"The NDP is expecting that the government will do all it can to ensure also that local contractors have a chance to bid on any work that is being done …. Opportunities must be available to the local contractors and those contractors should be encouraged and supported as much as possible to bid for the necessary work."
The Opposition Leader also said he hopes that the upgrades to the Complex will not be used as a reason to restrict access to local sporting and youth groups who seek to utilize the grounds.
"We know that this is a delicate matter, sensitive matter in many communities where public facilities have been put on a lock and key, are not being properly utilized by the various communities. Obviously if you want to spend $12 million to have a greater facility, it can't just be for one event and then we have limits to the local people to use for their own sporting development."