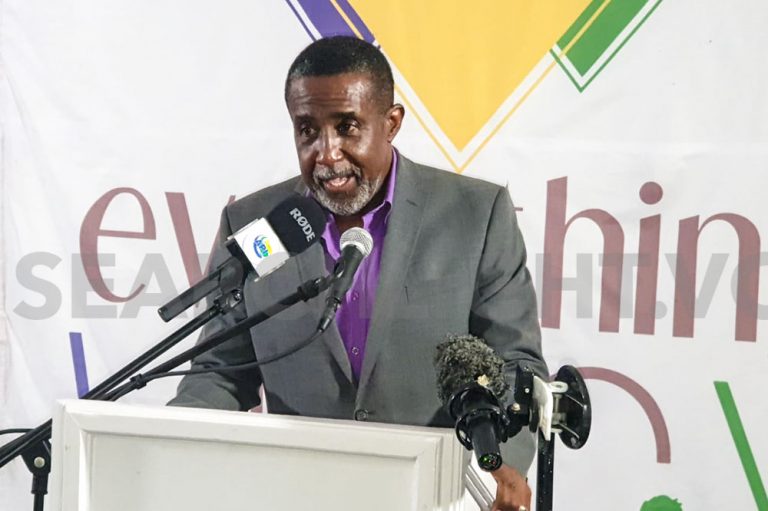 Everything Vincy Expo-Plus 2023 moves to ET Joshua Tarmac
The Government's investment promotion agency- Invest SVG is preparing to host the Everything Vincy Expo-Plus next month.
The event which was officially launched on Wednesday, September 20 at the La Vue Boutique Hotel and Beach Club will take place this year from October 26 to 29, at the northern end of the E.T. Joshua Tarmac.
The Everything Vincy Expo-Plus will showcase St Vincent and the Grenadines' innovation, investment potential, and cultural richness. Guyana will be joining SVG as part of the expo and represents the plus at this year's event, as their craftsmanship and artistry will also be on display.
Speaking at the launch of the event, Chairman of Invest SVG and the Everything Vincy Expo-Plus 2023, Anthony Regisford said it is critical for SVG to become a digital economy. He said the Expo is about getting local artistes, artisans, manufacturers, visionaries and innovators to showcase "what we are, and what we can be, and how we can move the needle of the economy forward."
Minister of Finance, Economic Planning and Technology, Camillo Gonsalves said SVG, as the current president of CELAC, inaugurated the Investment Gateway in July between Europe, Latin America and the Caribbean, to funnel investment from Europe into the countries of the Caribbean in areas that are beneficial to us and profitable to the investors. He noted that they have done a lot of strong work to streamline the investment process and develop packages and projects that are attractive to European investors.
Minister Gonsalves said the government recognizes the transformative power of investment in the lives of Vincentians and in the development of the country. He said the major hotels that are coming on stream will bring a lot of people to experience and enjoy what the businesses of SVG have to offer. Minister Gonsalves said hotels such as Sandals and Marriot will double the number of people in the country to consume the goods and experience the services offered locally.  He added that SVG is making a quantum leap forward in terms of the size of the market and available to Vincentian producers.
Newly appointed Executive Director of Invest SVG, Glen Beache said the Everything Vincy Expo-Plus gives us a chance to bring the market to "Everything Vincy". Beache said Invest SVG is about to grow and make new strides as he prepares to work with his staff to find that special bond to work with Vincentian producers to move St. Vincent and the Grenadines forward.
Honourary Consul of Guyana to SVG Nigel Russell in his remarks at the media launch said they began planning for Guyana's participation in the Expo in 2019 but those plans were interrupted by the Covid-19 Pandemic.
Russell said he is excited about Guyana's participation in the event and pointed out that their involvement is a complement to this year's Expo. Russell thanked Invest SVG for incorporating Guyana in this year's event, noting that this partnership is likely to see businesses from Guyana setting up in SVG.  (API)