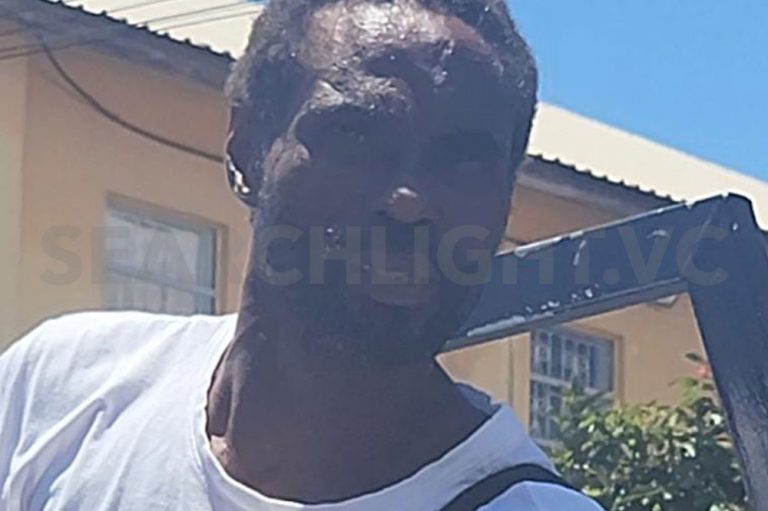 From the Courts, News
September 26, 2023
Burglar with 21 previous convictions asks court for mercy
A man with 21 previous convictions asked the court for "mercy" last week when he was sentenced to one year and three months in prison for burglary of a shop.
Calvin Henry, a 50-year-old resident of Canouan, was arrested and charged with burglary on September 16.
He appeared at the Kingstown Magistrate's Court before Magistrate John Ballah on September 18 and pleaded guilty to the offences.
Henry was charged with entering a liquor and provision shop of Gracelyn Bracking of Canouan as a trespasser, and stealing a quantity of items valued EC$638.50, the property of Gracelyn Bracking of Canouan.
He was also charged that without lawful excuse, he damaged one wooden window valued EC$200, one hinge with screws valued EC$45.00, a total value of EC$245.00, the property of the Gracelyn Brackin of Canouan and at the time was reckless as to whether such property would be damaged.
On the day of Henry's arrest, police officers were on duty about Canouan. While on patrol, they received information that a shop had been broken into. When the police got to the shop, they observed a light moving on the inside, and so they proceeded to call Brackin by name but there was no answer.
One officer checked about the shop and observed that a board window was open. The officer found this suspicious and went in search of Brackin, who he met at home. Brackin went back to the shop with the police officer, opened the door and when the officer went inside, he met Henry sitting behind a deep freeze.
The police took Henry into custody and left the shop. There was blood on Henry's forehead and hands, so he was taken to seek medical attention, after which he was taken back to the police station.
Investigations were carried out, and the officer went back to the scene and found a book bag containing items valued at EC$638.50. Henry was cautioned and interviewed, to which he replied, "Oh God, I made a mistake." He was later charged.
Henry asked the court for mercy and said that it has been five years since he has been out of prison.
"I've been working [and] trying to help myself, but I made a mistake," he said.
The magistrate then referred to the sentencing guidelines and found that based on the consequences and seriousness of the offence, it falls into Category two level C and so he began with a custodial sentence of one year and four months.
Aggravating of the offence was that it was committed in the wee hours of the morning and so three months was added to the sentence.
There were no mitigating factors of the offence.
Aggravating of the offender was that Henry has had 21 convictions, of which seven were for attempted burglary, and so three months was added to the sentence, which took the sentence to one year and 10 months.
The court then considered his guilty plea and offered him a one-third discount, and so his final custodial sentence for this offence amounted to one year and three months.
Henry was also sentenced to three months in prison for the damage to property charge. These sentences are to run concurrently.
A restitution order for the stolen items was also issued.