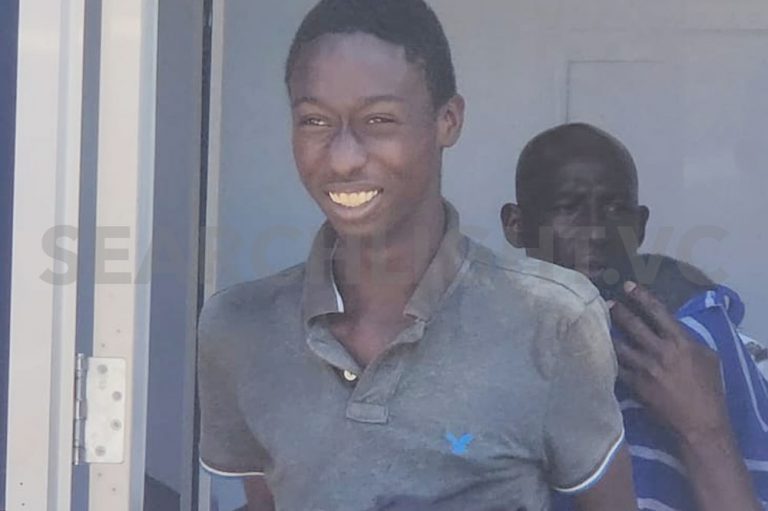 From the Courts, News
September 22, 2023
Teenager jailed after attempts at non-custodial sentences fail
A 17-year-old repeat offender has been sentenced to prison despite attempts by the court to keep him out of jail.
"You are walking a thin line to death" Chief Magistrate Rechanne Browne told Mark Baptiste, a homeless cocaine addict when he appeared before her at the Serious Offences Court on Tuesday, on a charge of damage to property.
This is not the first time that Baptiste appeared before the court on a criminal charge. Earlier this year, he was ordered to be enrolled in the Youth Assistance Programme at Marion House for one year after he was convicted on charges of burglary and damage to property.
But Baptiste found himself back on the streets not too long after his sentence and was before the court just seven months after being given a second chance.
Baptiste was charged that on September 14, 2023 at Kingstown without lawful excuse he damaged one clear glass pane valued at EC$828.24, the property of Rudolph Baynes, and in March damaged one glass door valued EC$640 at Stoplight restaurant in Paul's Avenue.
At about 3:45 pm on September 19, the store supervisor at LG Sales left everything at the business place intact. The next day, she discovered that the LG Sales display glass had been smashed, so she reported the matter to the police. Investigations led to Baptiste and he was arrested as a result.
As for the offence committed in Paul's Avenue, Baptiste shattered a glass at Stoplight restaurant by pushing a police officer into the door while attempting to evade custody. After Baptiste was apprehended, the matter was reported to the police and Baptiste was cautioned and interviewed. He admitted to the offence.
Baptiste was sentenced to one year and six months in prison for the offence at LG Sales. As for the Stoplight restaurant incident, he was sentenced to 12 months in prison. He will also serve an additional 12 months for not fully serving his time at Marion House.
His sentence was arrived at as a result of numerous aggravating factors, both of the offence and offender which outweighed the mitigating factors.
One of the aggravating factors was the "disrespectful" attitude that Baptiste displayed during court proceedings. Just one day earlier, when Baptiste appeared at the Kingstown Magistrate's Court, Magistrate John Ballah had also commented on Baptiste's disrespectful attitude.
"Not only the indecent language, the 'stewpsing', the wringing up, you watching the prosecutor cross-eyed, and when I spoke to you, you laughing it off…then your expressions, 'Miss look sharp sentence me let me go round…," the Chief Magistrate commented on Tuesday.
Baptiste's mother is deceased, having passed away over a year ago from cocaine addiction. His father is currently serving time in prison. The teen said people gave him cocaine and now he uses it "all day and night."
After making some observations, Browne commented that Baptiste is "not properly nourished" and because he had been shown that lifestyle of drug abuse, he has become "a product of [his] environment" and he "clearly needs some care."