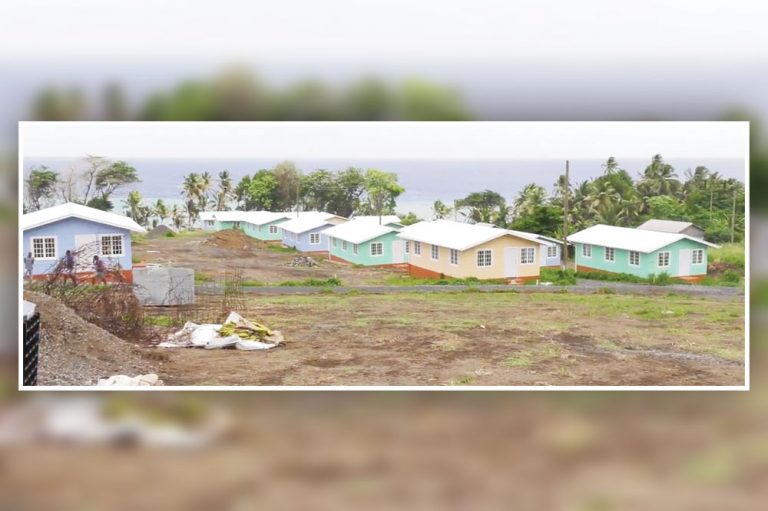 21 more houses to be distributed to volcano displaced residents
Twenty-one new houses are to be distributed in Orange Hill next week, as the government continues its effort to relocate persons who were displaced in the aftermath of the 2021 volcanic eruptions.
Deputy Prime Minister Montgomery Daniel announced on Wednesday that the houses will be handed over at a ceremony next Tuesday, September 26.
Daniel, who is also the Member of Parliament for North Windward said 68 houses in that constituency were completely destroyed during the April 2021 eruptions.
On September 1 last year, 27 houses, a gift from non-profit organization Sri Sathya Sai Baba, were handed over at a new settlement at Orange Hill.
The houses to be handed over next week were built with assistance from the Mustique Charitable Trust.
This will bring to 48, the number of new houses rebuilt in North Windward so far.
Minister Daniel also spoke of additional houses which are under construction at Sandy Bay.
He said the houses at Sandy Bay are nearing completion and should be ready for distribution by mid-October.
Apart from the rebuilding process, government is also assisting home owners who suffered damage to property as a result of the eruptions of La Soufriere.
He said repair works will continue soon, when another shipment of materials arrives from Jamaica.