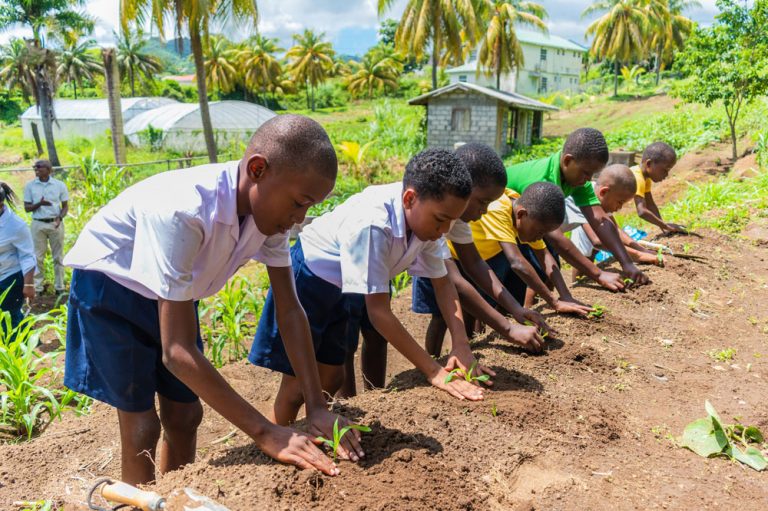 Registration open for National School Garden Competition
The 2023 edition of the National School Garden Competition, held annually by the Rural Transformation Unit within the Ministry of Agriculture, Forestry, Fisheries, Rural Transformation, Industry and Labour began on September 11.
Senior Technical Officer Currel Thompson-Fergus said the objectives of the competition are to encourage the application of STEM (Science, Technology, Engineering,
Mathematics) in Agriculture, to motivate students to eat fruits and vegetables, to encourage the use of garden as a pedagogical tool and to create an interest in agriculture among students. She encouraged all interested schools to register and participate.
This year's competition is sponsored in part by the St. Vincent and the Grenadines Teachers Cooperative Credit Union Ltd and the Evangelical Churches of St Vincent and the Grenadines.
The competition will run from September to December 2023 and is open to all Primary and Secondary Schools in St Vincent and the Grenadines, including Schools for Children with Special Needs.
Application forms are available at the Rural Transformation Unit at the Ministry of Agriculture Headquarters. Forms may also be emailed to schools and returned electronically.
For further information, contact the Rural Transformation Unit at 456-1414 or 456-1111 extension 5346 / 5311.