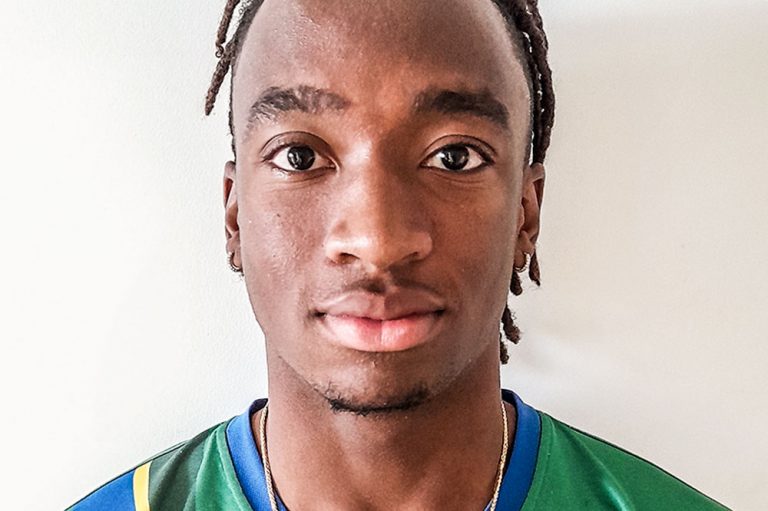 Organization formed to support athletes personal growth and success
A group of young Vincentian scholars and sportspeople have formed 'Athletes in Action', an organisation aimed at helping students with sporting potential shine both on and off the field.
Founder and President of 'Athletes in Action' Shane Cadogan describes the organisation as a dynamic and impactful non-governmental organization (NGO) dedicated to transforming the lives of youths in St Vincent and the Grenadines (SVG) through sports.
Cadogan, a national swimmer and Olympian told SEARCHLIGHT that the group's members are passionately committed to fostering personal growth, education, and competition.
"'Athletes in Action' provides a platform that empowers young individuals to thrive both on and off the field.
"Our mission at 'Athletes in Action' is to provide the youth of St Vincent and the Grenadines with opportunities to develop essential life skills, cultivate a passion for learning, and harness the transformative power of sports.
"Through our innovative programs and initiatives, we strive to inspire the next generation of leaders who are not only skilled athletes but also well-rounded, confident, and responsible citizens," Cadogan explained to SEARCHLIGHT.
He stressed that one of their aims is to encourage participants to excel in their academic pursuits by emphasizing the importance of education and providing resources for academic support and mentorship while ensuring that "all youth" regardless of socio-economic background or gender, have access to quality sports programs that contribute to their personal growth and well-being.
Cadogan noted also that they are hoping that through their input, they can help individuals develop essential life skills such as teamwork, leadership, communication, and time management, which are transferable to all areas of their lives.
Athletes in Action is also hoping to support funding and scholarship opportunities for outstanding student-athletes who demonstrate both academic excellence and a commitment to community service and supporting their educational aspirations.
Cadogan said he hopes the initiative can actively involve local communities, schools, and families and as a result help to make youths feel a sense of belonging and community support while also promoting gender equality.
"We are hoping to identify and nurture promising athletes, help them hone their skills, reach their full potential, and possibly pursue sports at higher levels, including scholarship opportunities," Cadogan said.
Cadogan also noted that they are hoping to hold workshops which will provide youths with educational resources, mentoring, and guidance on topics such as time management, academic success, and career planning.
"By nurturing a culture of learning, we will empower participants to excel in all aspects of life," he added while noting that while the primary audience is young individuals between the ages of 8 to 18. Older persons who have an interest in sports and academic development can also be involved.
The Board of Directors are Cadogan (Founder, President), Jules Snagg (Director, Squash), Oalex Anderson (Director, Football), Sebastian Cyrus (Director, Tennis), Solomon Bascombe (Director, Cricket), Handal Roban (Director, Track & Field), Alex Joachim (Director, Swimming), Tahj Bailey (Treasurer) and Paige Cadogan (Secretary).
'Athletes in Action' is expected to hold their first public event on Friday, December 15, a corporate mixer aimed at stakeholders, businesses, sporting associations and schools. This event will be followed by a fund raising football match on Saturday December 16 at Arnos Vale.