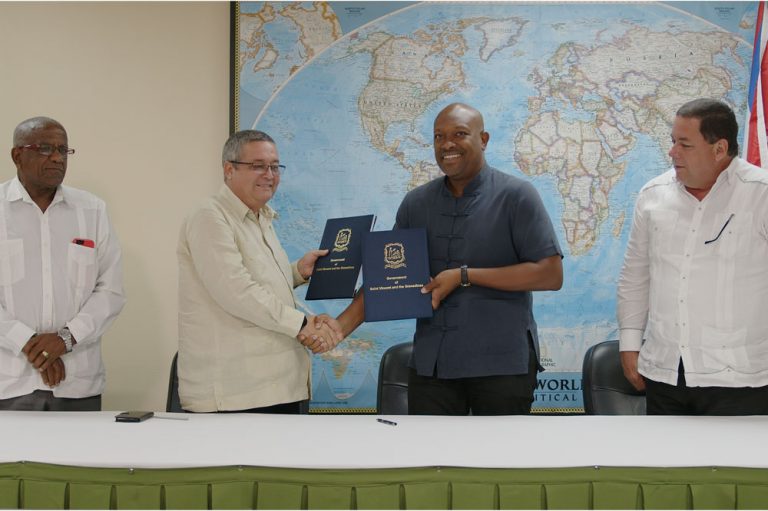 Young men to be trained in fisheries in Cuba
On September 11, a Memorandum of Understanding (MOU) was signed between the Government of St Vincent and the Grenadines and the Government of Cuba for 20 young men to have the opportunity for training in the Fisheries sector.
Minister of Agriculture Saboto Ceasar, speaking at the signing ceremony at Cabinet Room said the MOU will focus mainly on Fisheries assistance and technical support over the next year.
Minister Caesar stressed that this is all part of South- South co-operation under the Community of Latin American and the Caribbean (CELAC) and this augments the government's existing programmes in fisheries such as the 2-million-dollar Fleet Expansion Programme.
A Cuban delegation arrived here on September 6, it includes Deputy Minister of Agriculture, H.E. Javier Francisco Aguiar Rodriguez, Head of Division, Carlos Alberto Alvarez Candelario and International Director in the Ministry of Agriculture, Jose Antonio Buides Casanas.
Deputy Minister of Agriculture, H.E. Javier Francisco Aguiar Rodriguez and Ambassador to St Vincent and the Grenadines His Excellency Jose Manuel Ventura signed on behalf of the Republic of Cuba. (API)