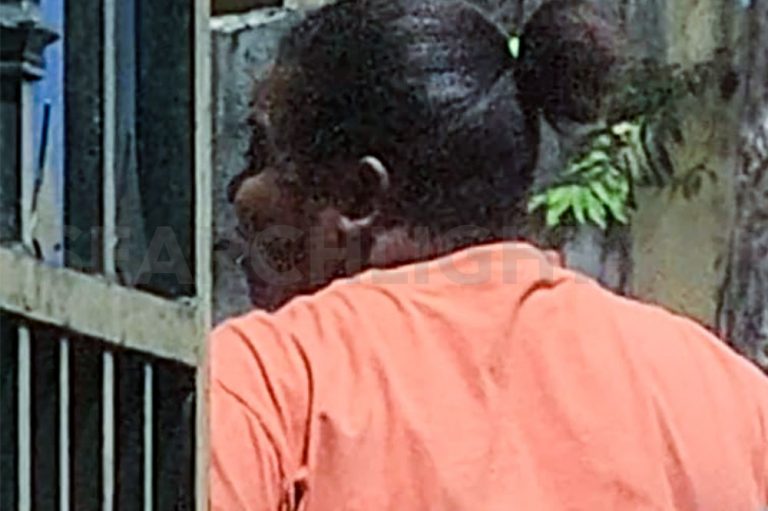 From the Courts, News
September 15, 2023
Woman accused of burning child granted bail
The woman who is accused of burning a 12-year-old girl between her legs and buttocks with an electric iron was granted bail when she appeared at Serious Offences Court on Wednesday.
Josette Garraway of Vermont appeared at the Serious Offences Court for a hearing about an indictable charge to which she is not required to plead.
The 45-year-old woman is charged that she did unlawfully and maliciously cause grievous bodily harm to the child of Vermont with intent to do so. She is also accused of using a hammer and striking the child on her feet.
The court heard on Wednesday that after being hospitalised for over two weeks, the child has now been discharged from the hospital.
Chief Magistrate Rechanne Browne granted Garraway bail in the sum of $12,000 with one surety. She also ordered Garraway to have no contact with the child.
Earlier this week, on Monday, when Garraway appeared before the court, she was surprised to learn that the child was still hospitalised.
When prosecutor Renrick Cato informed the Chief Magistrate that the child was still hospitalised and was warded at the paediatric ward, an expression of shock made its way to Garraway's face.
When the Chief Magistrate questioned her reaction, Garraway answered, "No, I was surprised when he say she was still in the hospital."
"I know she was in the hospital, but I didn't expect her to be in there so long," Garraway continued.
Browne told the woman that is what injuries sometimes cause, especially depending on the severity.
"Sometimes we think something is not so severe when it is very much so…" she told Garraway, explaining that the child may develop infections, and that the vagina is a soft tissue that is not going to heal properly.
"So let us hope and pray that she recovers and she is well because God forbid and I really don't want anything more serious to happen to a 12-year-old child," the Chief Magistrate said on Monday.
Now that she has received bail, Garraway is to report to the Vermont Police Station every Monday and Thursday between 6:00 am and 6:00 pm. She is to surrender all travel documents, and stop notices were ordered to be placed against her at all ports of entry and exit.
The matter has been adjourned to Monday, November 27 at the Serious Offences Court.