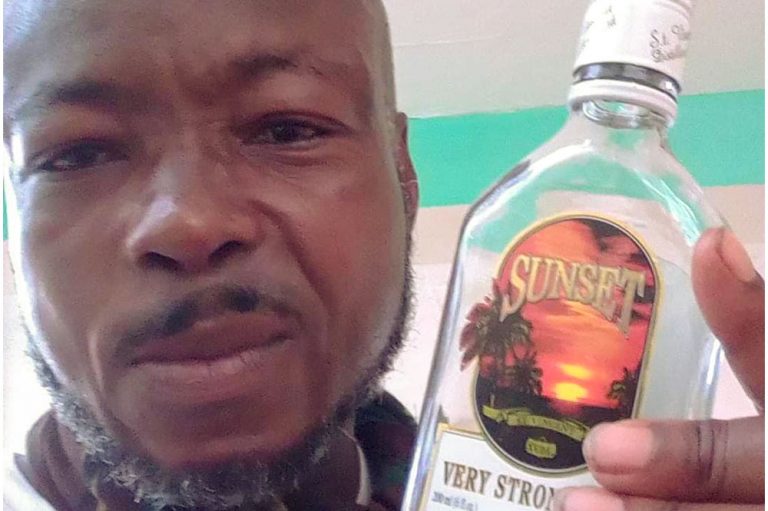 From the Courts, News
September 15, 2023
Social media personality jailed for wounding Calder resident
A social media personality who drunkenly stabbed a man about his body was sentenced to prison after he stated that he had no recollection of the incident.
Roland Mc Donald of Stubbs, popularly known as 'Maxi Priest' has a prominent social media presence amongst Vincentians where he posts videos of himself, usually in a drunken state.
The sentence was handed down to the 51-year-old just over two weeks after he posted a photo of himself on social media posing with an empty bottle of Sunset, strong rum captioned, "I am no longer in a Relationship with this women. She not been Honest so we Have to Separate, I Quit."
However, it seems that the alcohol got the absolute best of Mc Donald as it led him to a custodial sentence of two years and nine months when he appeared at the Kingstown Magistrate's Court before Magistrate John Ballah on Monday.
Mc Donald was charged that on August 30 at Calder he did unlawfully and maliciously wound Alex Richards, a 35-year-old labourer of Calder.
The facts read that Richards and Mc Donald know each other very well.
On Wednesday, August 30 around 11:30 pm both Richards and Mc Donald were at a bar located in Calder. However, when Mc Donald began to interfere with another person who was present at the shop, Richards told Mc Donald to behave himself.
Mc Donald initially stopped harassing the person, but after a while, he went back and did the same thing as before.
When Richards approached Mc Donald again concerning the matter, the two got into an altercation which resulted in Mc Donald stabbing Richards being about his body multiple times.
Richards was then rushed to the Levi Latham Health Centre in Mesopotamia to seek medical treatment, and was later transferred to the Milton Cato Memorial Hospital for further medial attention.
Mitigating of Mc Donald was his guilty plea. Mc Donald also told the court that he was drunk, and that he did not remember anything from the incident.