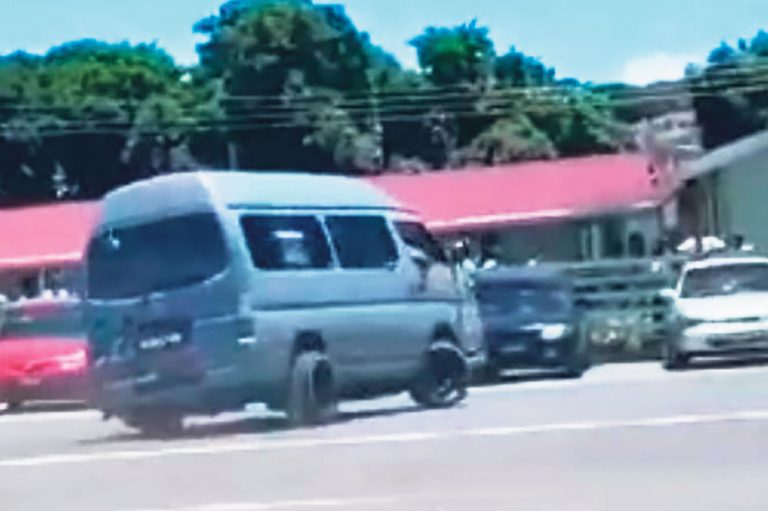 Reckless driving incident on tarmac under investigation
An incident of reckless driving which took place last week on the tarmac of the decommissioned E.T. Joshua airport is being investigated by police.
The incident, which was caught on video and has been circulating on social media shows a minibus, licence H 870, doing donuts – a driving manoeuvre where a vehicle is spun in a circle.
The stunt was performed in the vicinity of the Thomas Saunders Secretary School and the Girls' High School in view and in close proximity to students, some of whom can be heard cheering in the background.
A spectator can also be heard egging on the driver.
Head of the Traffic Department, Assistant Superintendent Parnell Browne told SEARCHLIGHT on Monday that the "driver has not been suspended as yet" and the matter is on the department's radar.
The driving incident follows on the heels of a fight that occurred on Thursday, September 7 in the car park of the Massy supermarket at Stoney Ground involving drivers and conductors from the Campden Park area.
Video taken of the scuffle from multiple vantage points were uploaded to social media showing a driver of one minibus being punched and hit while sitting behind the wheel. During the incident, a bottle was thrown inside the second minibus resulting in passengers scrambling to exit.