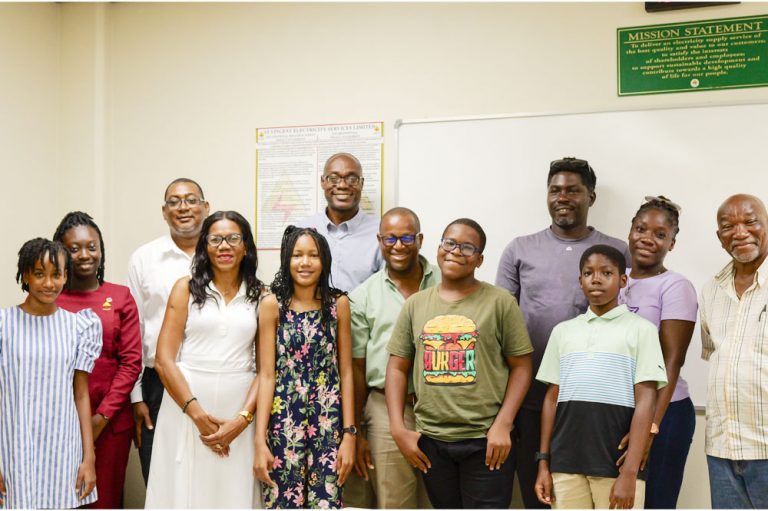 VINLEC awards its annual secondary level scholarships
St Vincent Electricity Services Limited (VINLEC) marked its 39th year of supporting academic excellence by presenting yet another cohort of students with scholarships.
This year's recipients: Kyle Robinson, Azizah Jack, Tyler Sterling, Kezanni Wilkinson and Zahndra Roberts, and their parents attended the Scholarship Awardees Orientation meeting last Friday, August 25, where they were officially welcomed to the scholarship programme.
Dr Vaughn Lewis, VINLEC's Chief Executive Officer (CEO) encouraged the youngsters to take the scholarship opportunity seriously, remain humble in their successes and true to their core values passed on by their parents. Lewis noted that developing a good work ethic is also important as it is a value that institutions such as VINLEC seek when hiring new employees.
"You can reach very far in life and achieve your goals with a good attitude and good work ethic.
Many organizations value these traits even beyond individual brilliance," the CEO said.
Noel Jackson, the General Secretary of the National Workers Movement (NWM) urged the students to prioritize their goals and contemplate their future career paths. Jackson highlighted the crucial role parents play in shaping their children's character; "the teacher can only impart knowledge but the character of the children must be led by the parents". The NWM representative also commended VINLEC for its commitment to supporting teenagers' education, noting that children who once benefitted from the scholarship, have seen their own children gaining good grades and becoming recipients of the same scholarship.
The VINLEC Education Award Programme (Secondary Level) provides financial and social support to employees' children. Twenty-four students currently benefit from the programme.