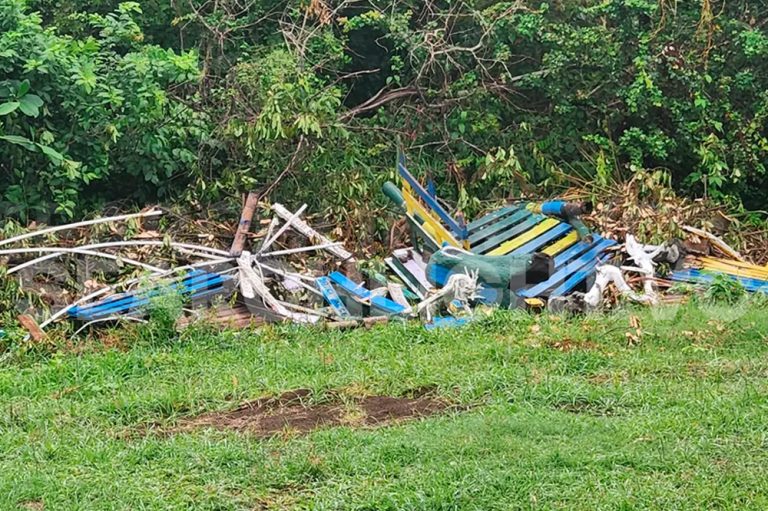 PSU condemns 'political scapegoating' of public servants
The St Vincent and the Grenadines Public Service Union (PSU) has strongly condemned what is considers to be the "excoriation" by Government Ministers of the workers of National Parks, Rivers and Beaches Authority (NPRBA) for political reasons, an action they consider tantamount to bullying and intimidation.
The PSU, in a release dated August 14, said it is "unacceptable for any politician to use his or her power to intimidate and bully public servants who are doing their job. The workers who were involved in removing structures at the Brighton Salt Pond were simply performing their duties. These workers have shown commitment and dedication to their work, hence they should be respected and appreciated. It is not appropriate for any politician to interfere with the work of public servants, for their own political gain."
Prime Minister Dr Ralph Gonsalves, Minister of Finance Camillo Gonsalves and Minister of Tourism Carlos James in public statements have said the workers were not authorized to act in the manner that they did.They further sought to establish that they were unaware of any decision to remove the structures.
The Prime Minister further stated on radio that "unauthorized behaviour has consequences". This, the PSU said, hinted at action being taken against the person who gave the directive for the demolition.
The PSU said based on an investigative article published by iWitness News on August 2, the Government was aware of plans to remove items that Elroy 'Huffle' Arthur had erected at the Brighton Salt Pond.
"The report also stated that the issue was raised at Cabinet since 2022 and was the subject of multiple National Parks board meetings. These findings are in clear contradiction to the Ministers' statements that there was no prior knowledge of the decision to remove some of the structures from the recreation site at Brighton Beach," the release said.
"We call on the named Ministers to desist from scapegoating and apologize to the workers at NPRBA for the unwarranted attack. We also urge all politicians to respect the work of public servants /workers and to refrain from using them as political pawns. We also wish to remind the Permanent Secretary that she is a public servant and as such should fiercely guard her integrity.
"The Public Service Union stands with the acting director, the workers of the NPRBA and all public servants who work tirelessly to serve our country. We will continue to monitor this situation closely and take all necessary steps to ensure that public servants are able to do their jobs without fear of political interference," the release, signed by Lanique Findlay-Providence, second vice president and public relations officer of the PSU said.