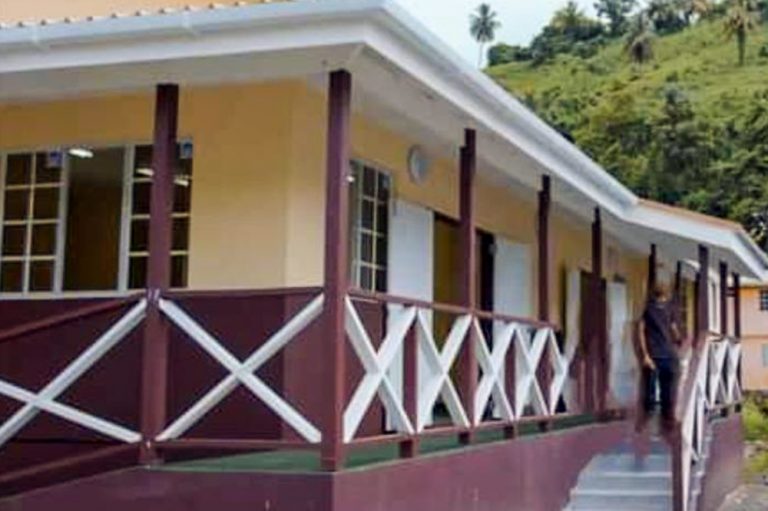 New home for South Rivers Clinic nearing completion
Staff at the South Rivers Clinic are preparing to move into a new building which was constructed as the temporary home for the clinic.
In an interview with the Agency for Public Information (API) Prime Minister Dr Ralph Gonsalves explained that work needs to be done on the old clinic building.
The new building, which is nearing completion, was constructed on the site of the old Banana Boxing Plant in South Rivers.
Gonsalves, who is also the Parliamentary Representative, took a tour of the new facility one week ago.
He said the old clinic has served its time and needs to be upgraded.
The Prime Minister explained that work to rehabilitate the old clinic cannot be done while it is still in use, hence the reason for the temporary clinic.
The temporary building is a concrete structure. Gonsalves therefore said it will be put to other uses for the community when work is completed on the old clinic.
During his tour, the Prime Minister said that the old clinic in South Rivers will be transformed into a modern clinic with accommodation for doctors and nurses, and other amenities.
The clinic at South Rivers will be rehabilitated with assistance from the Saudi Development Fund.