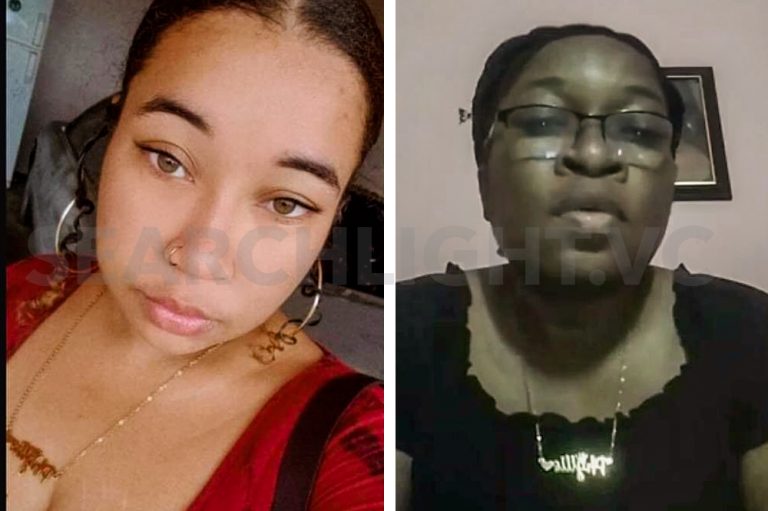 Mother pleads with public to assist police in catching her daughter's killer
The mother of a young woman who was murdered at her Dorsetshire Hill home on Sunday July 9 is crying out for justice for her daughter Sherol Lenteria Phyllis Knights.
In a recent video uploaded to social media, Sudda Bynoe said the night of her daughter's killing was "the worst night of my life."
Bynoe recalled that she had spoken to her daughter mere hours before the gruesome murder.
SEARCHLIGHT had reported that Knights was hacked to death in the home she shared with her father.
On that fateful night, the young woman was found unresponsive in her home, with chop wounds about her body.
"Some monster had murdered my child," Bynoe said in the video.
She said on the night of the murder, the police and her son prevented her from seeing the "gruesome sight" of her slain daughter.
The broken hearted mother described her daughter as being "very reserved," and stated that the crime was committed by a "monster".
"Only a monster could be so cold and cruel," Bynoe sobbed. After the murder, the family offered a reward of US $2,500 to anyone who could provide information that would bring Knights' killer to justice.
Bynoe expressed disappointment that persons did not think the cash reward was enough.
"How much money would it take for us as human beings to do what is right?"
"What is the value of life?" she asked rhetorically. With the homicide count increasing in St Vincent and the Grenadines, Bynoe said "the voices of the innocent, who have been murdered in our country, are crying out for justice."
"Too many families are shattered because someone murdered their loved one."
"The pain I feel with the loss of my daughter is immeasurable," Bynoe said.
In the video which was punctuated with tears, Bynoe said she misses her daughter "with every fibre of my being."
Although the police are yet to make an arrest in this matter, Bynoe suggested that the killer may be someone who the young woman had rejected, someone whom she considers to be "a spineless coward".
As she cried out for justice for her daughter, Bynoe urged citizens to help the police.
"I want justice for my daughter," the concerned mother pleaded.