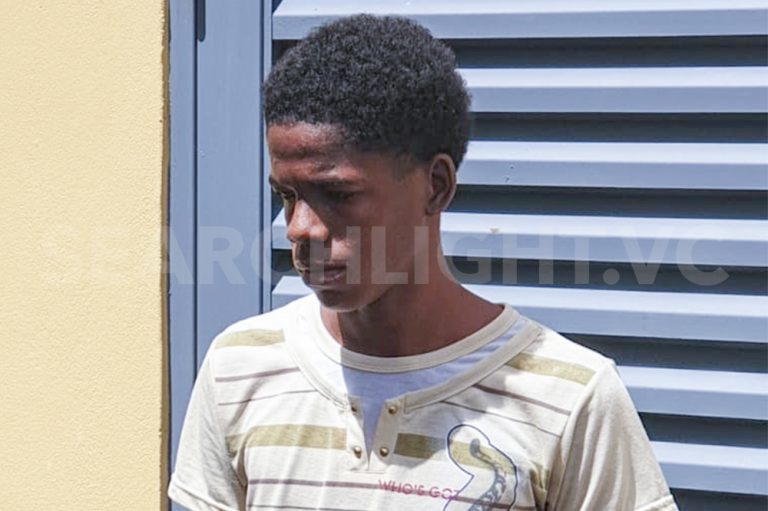 From the Courts, News
August 15, 2023
Possession of imitation firearm earns teenager a criminal conviction
The explanation "that is just a bird gun me does hunt with" did not save 19-year-old New Montrose resident Ethan Duncan from a criminal conviction.
Duncan was on Monday August 14 given a nine-month sentence, suspended for nine months for possession of an imitation firearm by Chief Magistrate Rechanne Browne at the Serious Offence Court (SOC).
The court heard that on Wednesday August 9 at about 8 pm, a group of police officers on mobile patrol in Paul's Avenue saw Duncan seated on a wooden bench in the company of a group of men.
The police approached the men who all consented to a search after the police identified themselves.
Nothing illegal was found on Duncan's person but a green backpack which Duncan had in his possession turned up a black, red and white hoodie and a black pistol, at which time Duncan said the pistol, a gas powered pellet gun, was used for hunting.
The officer who searched Duncan, Police Constable (PC) DaSouza, asked Duncan if it was hunting season and what is the purpose of having both the gun and the hoodie in a bag while seated on a block. Duncan did not reply.
The hunting season for various animals, including manicou, agouti and iguana, runs from October 1 to January 31 each year, however last year, the season was shortened because of the impact of the volcanic eruption of 2021 on the wildlife population.
When the unemployed teenager first appeared in court on Thursday August 10, he was remanded to His Majesty's Prison (HMP). He returned to court yesterday where Chief Magistrate Browne asked him if he liked his accommodations at HMP, to which he replied "No".
The Chief Magistrate then chided Duncan, noting that what was aggravating about the situation is the area where he was found; the fact that there is a prevalence of gun related crimes in that area; the time ("in the dead of night"); and the contents of the bag, namely a hoodie.
Chief Magistrate Browne however put Duncan's actions down to "naivety" and agreed with Prosecutor Station Renwick Cato that a suspended sentence would be appropriate.
It was noted that this was Duncan's first offence and that he pleaded guilty at the first opportunity and also had four days at HMP to reflect on his decision to have an imitation firearm in public, at night.
"I hope that this short stint [at HMP] gave you a wakeup call. Quite easily you could have been a statistic," Chief Magistrate Browne told Duncan before he was allowed to leave the court.
On stepping from the dock, Duncan pulled his trousers down onto his hips, an action that caused the Chief Magistrate to tell him he should start his second chance by learning to dress properly.
"Pull up your pants", she told the teenager, a command with which he complied.
Duncan was charged under Section 76 (1) of the Criminal Code and could have received up to one year in prison for the offence.
A relative revealed after court that the pellet gun was bought at a store in Kingstown.