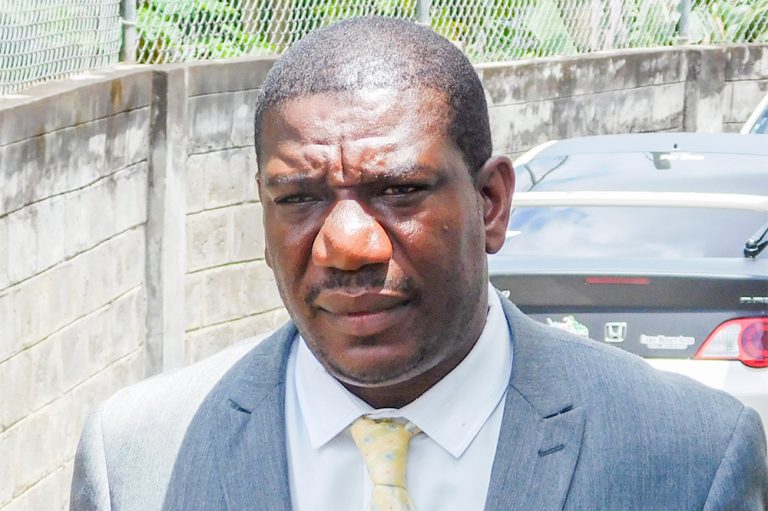 Block culture is a sign of unemployment and hopelessness says Bruce
Senator Israel Bruce says the number of males who congregate at bars and shops in areas like South Central Windward tells a damning story of unemployment and economic hardship.
The Opposition parliamentarian says his aim, therefore, if elected to government, is to take an interest in the nation's males with the intent to better their economic situation.
"Somebody might ask me why are you taking an interest in our men…we are not seeing it being done by the current government…,"said Bruce while speaking on Nice Radio during the New Times radio program last Wednesday.
The politician said that on a daily basis and in the absence of torrential rains, there is a congregation of young men at shops in different areas of South Central Windward.
He named no fewer than 10 spots where men tend to congregate in the constituency of which he is the New Democratic Party's (NDP) caretaker.
"I have been pointing out that as you go through the nook and cranny of the constituency of South Central Windward…and I know I can go outside of South Central Windward and name other locations where a similar thing is happening…we have generations of young men, not a job to look forward to,"Bruce said.
"That is not a simple thing you know," he added while noting that he has seen some people on the block who have been unemployed for the last 15 to 20 years.
"This New Democratic Party, this candidate Israel Bruce, is resolved to making sure that we put in place programs that will target in a positive way, young men of this country.
"This is no accident that I am telling you that I have mapped out where part of the problem is in South Central Windward,"Bruce noted while stressing that too many young men have been left on blocks with nothing to do because the government has failed to provide meaningful jobs.
Bruce said many of the men who hang on blocks are not lazy and want to work, but the Government has abandoned them and treat them like voting cattle.
He said that as elections approach, these men will be approached and given money, while some will be given jobs that last for two to three months during elections, after which they are abandoned again for the next five years.
"I can speak for my constituency. You may have a lazy one here or there but most are ready to work as hard as they can to earn a decent and legal living.
"Three years in office and I promise that I will see a drastic reduction in the number of young men on blocks with nothing to do," Bruce promised while noting that the NDP will create an environment for persons to better themselves.
The politician said he is currently holding a number of meetings in South Central Windward.
The most recent of the meetings, held on Saturday, August 12 in Higher Lowmans, was addressed by President of the NDP Dr Godwin Friday among others.
"I will like to say to the young men of higher Lowmans, it is time that they come home. It is time that you leave the economic wilderness that you have been placed in by the ULP.
"We are not seeing it being done by the ULP…someone must take some interest in our men. I will show them how we will take an interest in the men…" Bruce stressed.