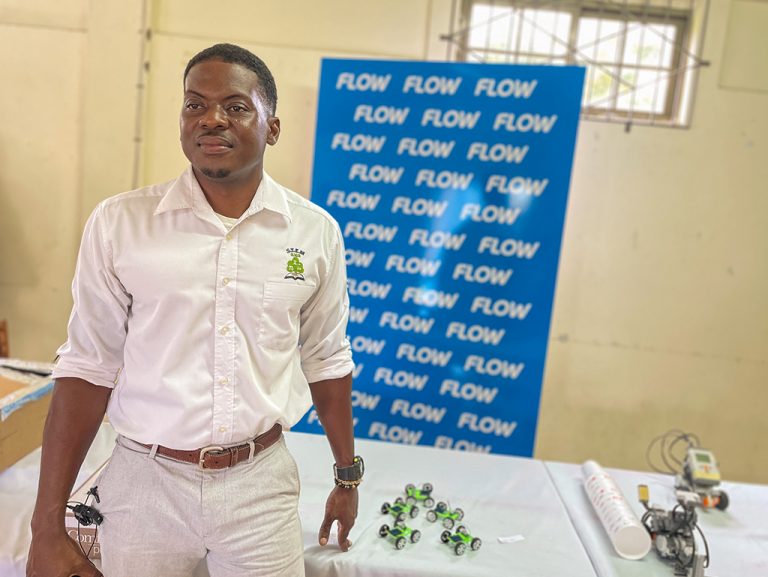 AI will force persons to start re-thinking careers (+Video)
Artificial Intelligence (AI) will not take over all jobs but will force persons to take education and career options more seriously.
This is the view of Petrus Gumbs, founder and director of the STEM (Science, Technology, Engineering and Mathematics) Educational Institute.
"What AI is going to force us to do, is start re-thinking some of the careers that we have; persons will have to start taking their work a lot more seriously, especially their schooling education," Gumbs told SEARCHLIGHT last Wednesday, at the closing ceremony of a three-and-a-half week summer programme hosted by his institute.
Making reference to organisations that use kiosks to conduct transactions, the founder said that already, persons can see AI being used to improve efficiency instead of having customers waiting in long lines to see a teller.
Gumbs said the push of AI will make persons want to seek higher-end jobs which should make them want to pursue higher education.
"No longer are you going to see persons dropping out of school to say that they are going to be a teller," he added.
"What if VINLEC puts several more of those booths outside their building that accept payment…there goes the teller job," said Gumbs.
With the advent of ChatGPT and other AI tools, students worldwide have been using AI tools to write assignments instead of researching and writing them themselves.
Over the course of the STEM summer programme, students were taught how to use this type of AI software for research, to gain knowledge and see the positive benefits of these AI tools.
"Not so to plagiarise it, but how to use it and make the content their own."
He said this way, students will not have almost perfect scores for coursework assignments then fail when they are tested. Students will gain more knowledge once these AI tools are used efficiently.
Gumbs told SEARCHLIGHT that the STEM Educational Institute received sponsorship from FLOW for three years, and with this partnership, they were able to build a stable and robust e-learning platform where students and adults could be taught STEM subjects.
They were also able to make a donation of several devices and a projector to students in Bequia.
Other than their annual summer programme, STEM also hosts online sessions for CPEA, CSEC and CAPE students, as well as working adults.
This year, the STEM Educational Institute delivered courses to over 100 students, of which at least 48 were from Bequia and were able to be taught online through their e-learning platform.