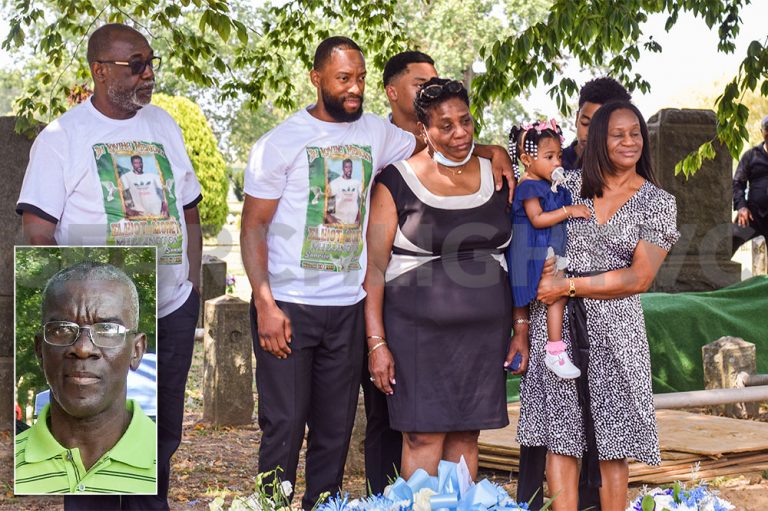 National Football icon laid to rest
Former St Vincent and the Grenadines (SVG) national footballer, captain and senior coach – Elliot "Morey" Millington was laid to rest last Sunday, August 6 at the Cedar Grove Cemetery, Queen's, New York, USA.
The day prior, a funeral service was held at the Faith Deliverance Church of God, in Brooklyn, as Millington's life was celebrated.
At that packed church, with many having to remain on the outside, several tributes were given, as many reflected glowingly on Millington's contribution to Football.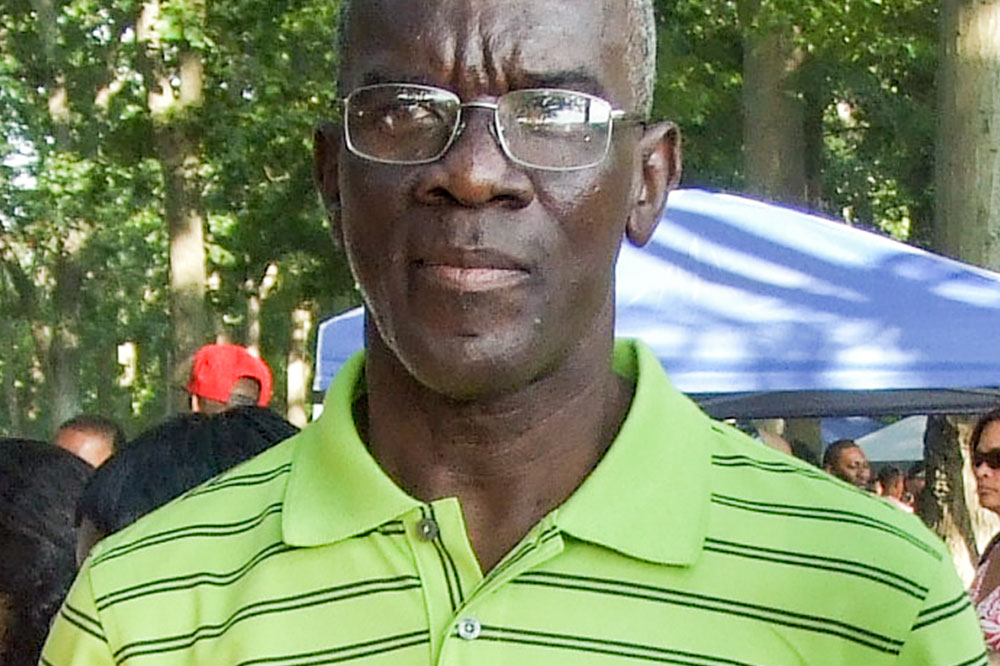 One of Millington's former Sion Hill teammates and mentors – Colin "Juice" Bramble, in his remarks likened Millington to "how Beethoven was to music, how Einstein was to Science, and how Picasso was to art".
Bramble also commented on Millington's aura.
"He had that commanding presence about him… He would disarm you without knowing it… He had a way with words, very articulate… He was a colossus man," he emphasised.
Bramble related that Millington was an inspiration to many, including him.
"I am thankful to God for giving us a true gem for our times… A man who inspired selfless love and sacrifice for his community and country in a humble and quiet way," Bramble added.
Meanwhile, current President of the St Vincent and the Grenadines Football Federation, Carl Dickson, in his tribute to Millington related: "Millington's tenacity, human touch, love for the sport and love for human beings are well documented, and are modules that provide lifelong lessons…Therefore, he has left us a blue print that we who are in Football presently, can follow and most importantly, narratives, experiences, as well as achievements, worthy of emulation".
Dickson added, "I know it was always his dream and aspiration to give back some of the expertise he had stored…However, that did not materialize, but his name will be remembered for years to come, as he will go down in the annals of St Vincent and the Grenadines Football history, as one of the finest the country has produced".
And, Rohan Thomas, who represented the Sion Hill Sports Club and the Sion Hill Football Club, in extolling some of the virtues of Millington stated, "In the football sphere, he was an icon, the general, the mentor, a father figure, a brother, a counsellor, psychologist , a national treasure and an exemplary leader…Undoubtedly, the Sion Hill community, St Vincent and the Grenadines, and I dare say regionally, has been richer, as many benefits were accrued from the contribution made by Morey".
He thus echoed that more than tributes are deserving to Millington and other "Sion Hillians".
"It is definitely more meaningful that we preserve his good works by our commitment efforts and deeds, but do so in a most tangible way…One such way, now more than ever, that the Sion Hill Playing Field, which turned out to be the classroom for Morey and the late Lloyd "Manager" Lewis…We from the Sion Hill Sports Club hereby request the relevant authorities, to answer our call and name the Sion Hill Playing Field in honour of those two gentlemen," Thomas concluded.
Millington died in his adopted home of the USA, July 17, at the age of 68.
He first made the St Vincent and the Grenadines national team in 1974 and rose to the captaincy three years later.
Millington's leadership helped St Vincent and the Grenadines to second place behind to Haiti in the Caribbean Cup final held in Suriname in 1979.
Two years later, the feat was repeated in Puerto Rico, as Trinidad and Tobago champed.
More firsts came Millington's way, as in 1992, as coach, he took St Vincent and the Grenadines to the semi-final stage of the CONCACAF zone, in the country's first appearance of the World Cup.
Millington is survived by his wife, four children, his mother, as well as seven brothers and two sisters.