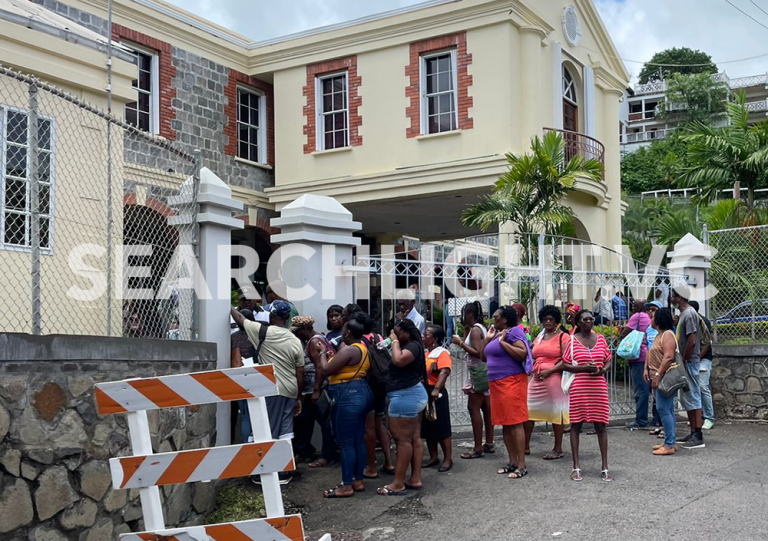 Fewer than 1,000 customers cut off in VINLEC disconnection exercise
As the month of July came to an end, scores of Vincentians flocked to the office of the St. Vincent Electricity Services Limited (VINLEC) under the threat of disconnection.
In mid-July, VINLEC posted a notice advising all customers to pay the "total amount due to avoid disconnection of supply".
As a result, the Paul's Avenue location had been bustling with activity leading up to the end of month, particularly on Friday, July 28 where lines draped out and around the building. The crowd swelled, leading security personnel to close the main gate to the building.
A release from VINLEC informed members of the public of the company's intention to collect outstanding balances on customers' accounts.
"VINLEC is taking further steps to tackle the issue of outstanding amounts related to unpaid bill balances throughout St Vincent and the Grenadines. In line with standard operational procedures of the Company, customers with consecutive unpaid bills or accounts with a balance brought forward (arrears) become liable for disconnection."
The release also said that the disconnection exercise which began on July 24, saw less than two percent (with two percent amounting to approximately 972 customers) of the 48,581 account holders affected by disconnection.
"The Company understands that circumstances may sometimes lead to challenges in payments, and customers are granted a 30-day credit before full payment is required to be made for services rendered."