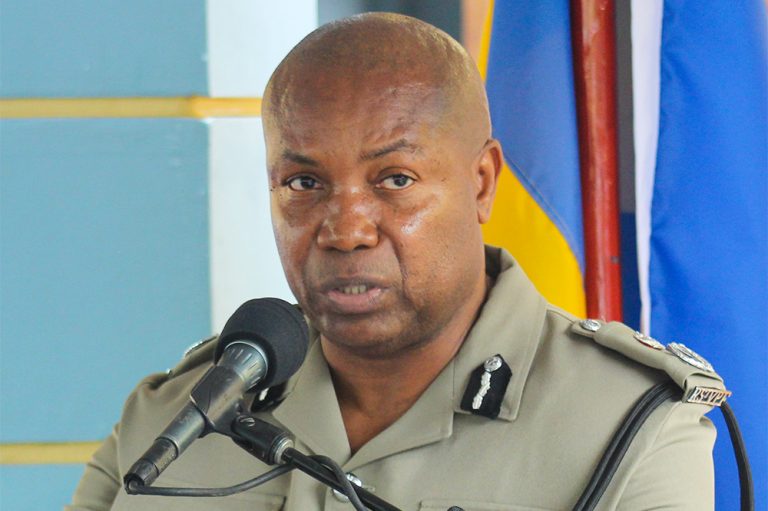 False reports on night of mass shooting wasted police resources – CoP
Local media outlets who falsely reported on multiple shootings occurring in different communities across the country last Wednesday, July, 19, have been slammed by the Royal St Vincent and the Grenadines Police Force (RSVGPF).
Shortly after news broke about a mass shooting in Kingstown on July 19, which injured seven people and resulted in the death of five, multiple reports were being circulated about additional shooting incidents in Campden Park, Ottley Hall, Arnos Vale, Fairbairn Pasture and also Grand Bonhomme.
Speaking at a press conference the day after the mass shooting, Commissioner of Police, Colin John, said the dissemination of information by media houses without proper fact-checking resulted in a wastage of police resources at an especially busy time when manpower was "scarce".
"Last night [Wednesday] we had to physically go to several locations that were reported to verify that they were not true. So we are asking persons, and even media houses, before they publish those things to verify, so that the public will not be fed false information."
Deputy Prime Minister, Montgomery Daniel, who at the time was acting as Prime Minister, urged members of the public to avoid "amplifying baseless rumours" via social media as it can lead to "unfounded hysteria".
It appears that the police have kept good on their promise to increase their public presence in the aftermath of the shootings as there have been reports about numerous stops and searches over the weekend in the Kingstown area.
On Saturday, July 22, members of the public attended a candlelight vigil in the NAPA area where the shooting occurred.
Photographs of the deceased men- Lamont 'Dutchy' Hector of Paul's Avenue; D'ondre Hillocks of Long Wall and Belmont; Jamal 'Dutty' Bobb of Ottley Hall; Rickie Taylor of Long Wall; and Kashie Primus of Rockies, a 14-year-old student of the Intermediate High School were displayed, and flowers and teddy bears were laid in the area where the men died.